No surprise
JPL ice expert reflects on record Arctic low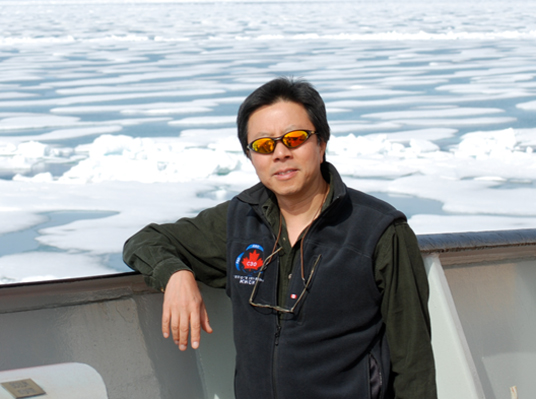 Guest blogger Ron Kwok is a senior research scientist at NASA's Jet Propulsion Laboratory.
Since I study sea ice and have traveled to the Arctic to do research, I've had a lot of people ask me what I think about this year's ice extent. People want to know if I'm surprised by the new record this year.
The extent of the ice, a measurement of the area that the ice covers, has been trending downwards since the beginning of satellite measurements, so every few years we expect to hit a new record low.
I'm not surprised at this new low because we scientists expect it due to warming. But also yes I am surprised because the interval between record lows seems to be getting shorter over the past decade. 2005, 2007, and then this summer were all years with record low sea ice extent.