Keeping an eye on the storm
Tropical storm Ida comes to town
As of this morning, hurricane Ida was downgraded to a tropical storm and is approaching the U.S. Gulf Coast at a rate of about 18 mph (30 km/hr). NASA's Quikscat satellite (short for "Quick Scatterometer") snapped this shot of the storm today at 11:23 UTC, which reveals the storm's wind speeds.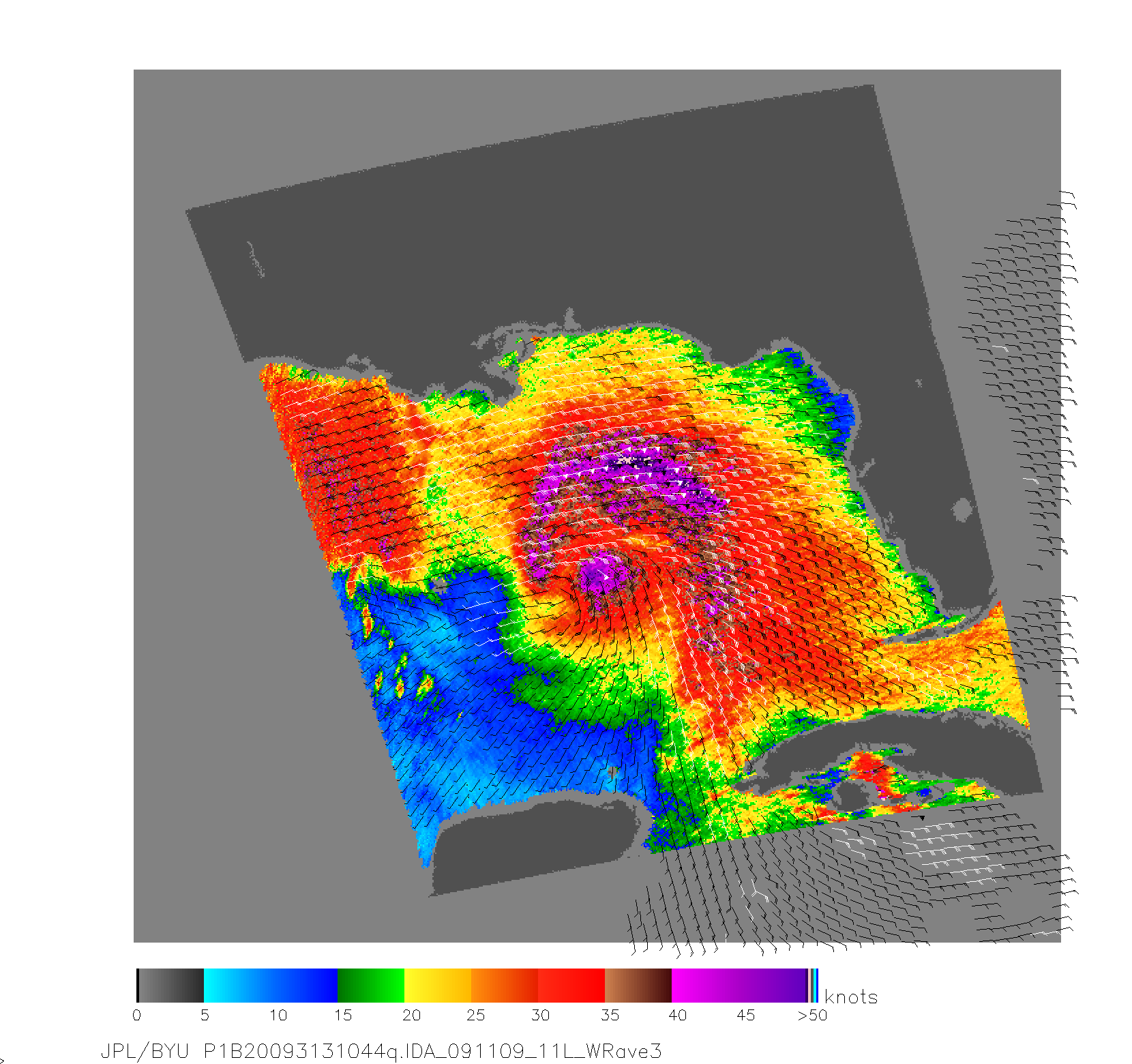 According to the National Hurricane Center, Ida's maximum sustained winds are around 70 mph (110 km/hr), and the storm is expected to become weaker as it approaches the coast. In the next 24 hours, tropical storm conditions are expected in a region that ranges from Grand Isle Louisiana eastward to the Aucilla River in Florida, and includes New Orleans.
Ida may have been responsible for causing 124 deaths in El Salvador following days of heavy rain and subsequent flooding and landslides.