No such thing as fireproof
'A question of when we would burn, not if'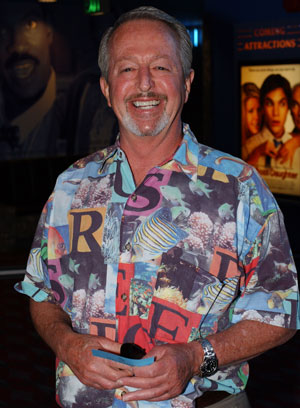 "The history of California is written in great fires." So says Dr. William Patzert, a climatologist and oceanographer based at NASA's Jet Propulstion Laboratory (JPL) in Pasadena, Calif. Patzert is one of thousands of southern Californian residents who have been affected by the wildfires that erupted in the Angeles National Forest two weeks ago.
In an article in the Pasadena Star-News, Patzert argues that southern California was actually very lucky, as driving winds could have made the fire much, much worse. Here's an excerpt:
"I'm stressed out and exhausted. My Sierra Madre neighborhood has been blanketed by ash and smoke. We've closed up everything and set the air conditioner at 80 degrees, but the smoke smells have seeped in and my sleep has been restless. My nerves and I'm sure many others, are on edge. But, driving into JPL one morning last week, I took a deep breath ... cough, cough ... and realized how much worse all this could have been. Yep, I might not be driving into JPL, if Santa Ana winds had propelled this mammoth fire out of the Angeles National Forest and into the crowded foothill neighborhoods. Wind-driven and out of control, this immense fire would have been a full-blown disaster."
Click here to read the full story.