Blog
| October 21, 2010, 17:00 PDT
Tropical Storm Danielle
If you were a space traveler ...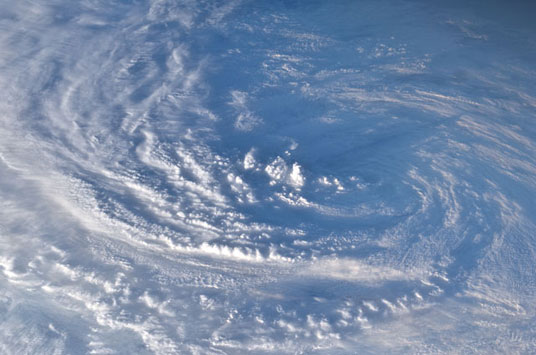 From Robert Simmon, NASA Earth Observatory
... this is one of the views you might glimpse. Strong convection created these "hot towers" near the eye of Tropical Storm Danielle.
Cross-posted from the Earth Observatory's blog, Elegant Figures. Robert is a visualizer for the Earth Observatory.
---
This blog is moderated to remove spam, trolling and solicitations from this government website. We do our best to approve comments as quickly as possible.