Blog
| December 21, 2015, 06:15 PST
Cautious optimism around climate change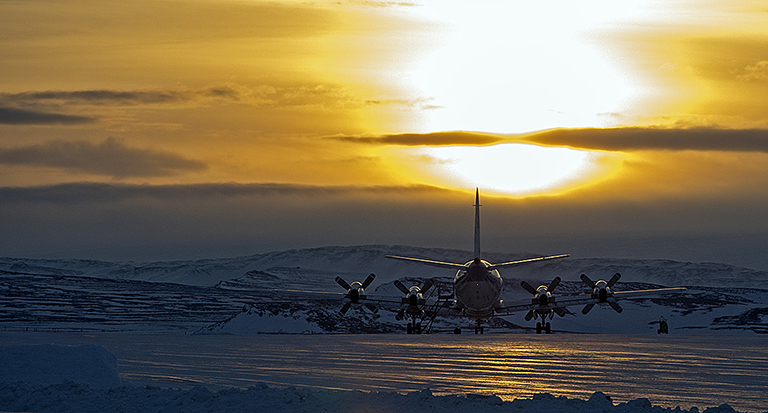 It's the winter solstice, the time of year when the Northern Hemisphere is the most tilted away from the sun and we get our shortest day and longest night. It's a time to rest, to sit quietly and to reflect on the events of the past year. Most assuredly, 2015 will again be another record-breaking year for Earth's climate. And while it's true that you and I have probably shared many feelings of disappointment about climate change every year, year after year, recently I've noticed a glimmer of hope.
So let's take a moment on this dark day to look towards the light of our shared future and be hopeful.
Here are a couple of things that made me feel optimistic over the past few weeks.
COP 21 — On Dec. 12, 195 countries adopted the Paris Agreement at the 21st Conference of the Parties of the U.N. Framework Convention on Climate Change. The agreement aims to limit our planet's average global temperature rise to less than 2 degrees Celsius. Read the full document here. And while we all know that there is obviously much more work to do, the fact that we have some movement in the right direction is motivating.
American Geophysical Union (AGU) conference — Last week 22.5 thousand Earth and space scientists from 114 countries attended AGU in San Francisco, California. This conference is where everyone comes to talk about their work and is also a great opportunity for the public to access the latest important science. I was inspired by a talk I heard by Susan Hassol of Climate Communication. Social psychology, she explained, tells us we're more motivated by thinking that we're not starting from scratch, that we're already on our way. She pointed out that 84 percent of Americans support clean energy, for example. "Not only do we have to feel hopeful, but we have to speak hopefully because people are motivated by hope." Hassol went on to point out that the cost of solar energy is falling, while the capacity of both solar and wind energy is rising. Yes, yes, yes, we are on our way.
A new website, Climate Feedback, is poised to help scientists peer review the web by annotating directly into online media. For a person like me, who writes about climate science for a living, it's been devastating to see inaccuracies and confusion on this subject sometimes perpetuated by the media. The possibility of the scientific community being able to provide publishers, authors and readers with feedback about the scientific credibility of their content could be a real game changer. This has the potential to shift the public towards a much better understanding of the evidence around climate science. I'm so nervously optimistic about this one, I can't even say.
As this year comes to a close, I want to thank you for reading, sharing and joining together, and I'm so looking forward to our shared future.
Laura
---
This blog is moderated to remove spam, trolling and solicitations from this government website. We do our best to approve comments as quickly as possible.