Blog
| May 12, 2015, 12:37 PDT
Five words of fame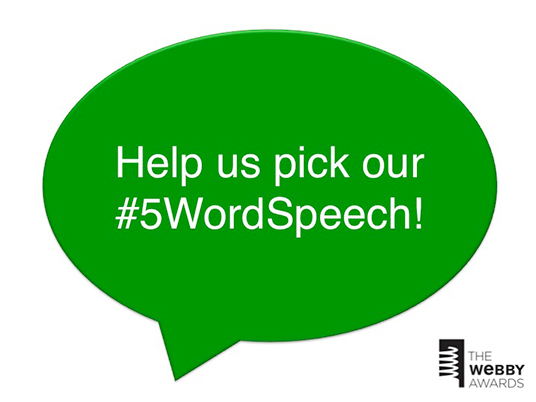 Our website NASA Global Climate Change won two Webby awards this year: The Webby Award (juried) and The People's Voice Award, both in the Green category. The International Academy of Digital Arts and Sciences (IADAS), a 1,000+ member judging body, presents the Webbys, and next week a teammate and I will be heading to New York City to attend the awards ceremony.
Winners give a 5-word acceptance speech, and we've decided to ask our readers to help us come up with ideas.
Here are some possibilities so far:
Climate change: Science doesn't lie
Green is the new black
Climate science, protect our planet
When you need data, NASA
Climate change: Believe the science
Get climate science facts here
Planet Earth? We're on it!
Go ahead: Make suggestions or vote for one of these in the comments thread, or feel free to share your ideas on Twitter using the official hashtag #5WordSpeech. We'll post links to the speech next week.
---
This blog is moderated to remove spam, trolling and solicitations from this government website. We do our best to approve comments as quickly as possible.