Blog
| October 27, 2009, 17:00 PDT
Pick of the pics
Byrd Glacier, Antarctica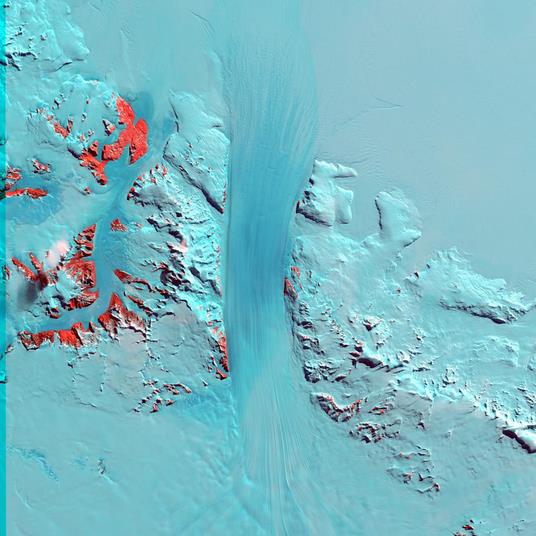 Named after the American polar explorer Richard Evelyn Byrd, the Byrd Glacier is a major glacier in Antarctica, about 15 miles (24 km) wide and 100 miles (160 km) long. It is known as an outlet glacier because it is a "tongue" of the main ice sheet and extends into the ocean. It plunges through a deep valley in the Transantarctic Mountains and drops more than 4300 ft (1300 m) over a distance of 112 miles (180 km) as it flows into the Ross Ice Shelf. The fast-moving stream is one of the largest contributors to the shelf's total ice volume.
This image was taken in January 2000 by Landsat 7, an Earth-observing satellite that was launched into orbit in 1999.
---
This blog is moderated to remove spam, trolling and solicitations from this government website. We do our best to approve comments as quickly as possible.