Blog
| September 4, 2014, 14:16 PDT
RapidFood, or: Revenge of the Space Cornbread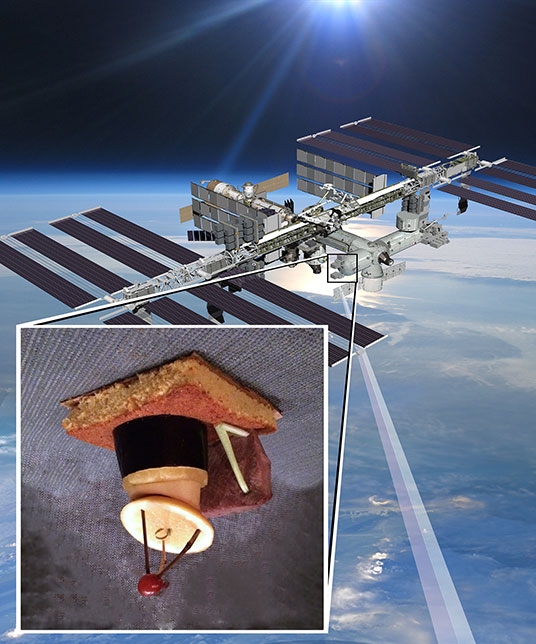 By now you've probably noticed that one of the ways I celebrate upcoming NASA mission launches is by creating edible food models of NASA satellites and instruments. And then, of course, I eat them. (Check out GPM and OCO-2, both of which launched earlier this year.)
ISS-RapidScat is third in line for this year's Earth Right Now campaign, which centers on five NASA Earth science mission launches occurring over 12 months.
ISS-RapidScat arrived at Kennedy Space Center (in Florida) in May to begin final preparations for its launch at Cape Canaveral. RapidScat and other cargo and instruments will arrive at the International Space Station (ISS) aboard SpaceX's uncrewed Dragon spacecraft on top of a Falcon-9v1.1 rocket. The Dragon will dock on the ISS, and then a mechanical arm will unload the instrument and mount it onto the space station. Ground controllers will operate the mechanical arm.
ISS-RapidScat is a scatterometer, a radar instrument that measures near-surface wind speed and direction over the ocean. Stronger ocean winds create choppy seas with rougher waves that scatter the radar signal, while a calm ocean causes less "backscatter." Scatterometers are used to forecast weather and to monitor hurricanes.
I created this edible model from foods I actually ate, so nothing went to waste. I used homemade cornbread for the ISS attachment; the electronics subsystem is tri-tip; the spin assembly is made of eggplant, a pineapple slice and a carved apple; the antenna is made of grapefruit, sticks from my grapevines and a grape; and the brackets are celery. And yes, I know, it looks kinda weird.
Go ahead: Make your own NASA ISS-RapidScat model and share your photos in the comments section. You can view a spacecraft detail drawing here, and you can learn about the ISS-RapidScat mission and see more illustrations on the mission home page.
I look forward to your comments and creativity.
Laura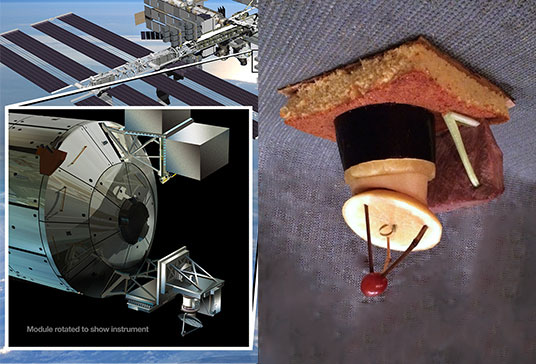 ISS-RapidScat is part of NASA's Earth Right Now campaign, a series of five Earth science missions that will be launched into space in the same year, opening new and improved remote eyes to monitor our changing planet.
---
This blog is moderated to remove spam, trolling and solicitations from this government website. We do our best to approve comments as quickly as possible.