Blog
| July 2, 2014, 13:41 PDT
Oh, what a night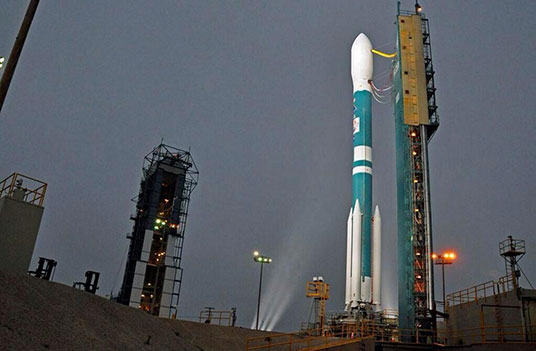 There we stood for the second night in a row, looking into the distance at 2:30 in the morning, feeling the cool, still quiet of the nighttime air. Just like last night, I wasn't tired at all. It was probably cautious optimism giving me just enough energy to stay alert. We could hear the live broadcast of the Orbiting Carbon Observatory-2 (OCO-2) launch over the NASA Television feed. Those of us still in town and eager to wake up in the middle of the night to watch the launch could see live, up-close shots of the Delta II rocket on the launch pad (which stood just west of where I was standing), intercut with views of what was going on in the control room at Vandenberg Air Force Base. We could hear the launch team as it went through its list of final preparations. We could hear the final countdown.
At 2:56 a.m. PDT (5:56 a.m. EDT), OCO-2 lifted off on a United Launch Alliance Delta II rocket. My eyes strained to follow the rocket into the sky. If you were one of the people who watched the launch on NASA Television from home instead of being closer to the action like I was, you probably had just as good a view. Unlike two nights ago, which was clear, the California marine layer moved in last night, making it hard to see much.
I remained still, looking skyward, breathing, wondering, quiet. I could hear NASA TV tracking the rocket into the night sky. I thought about all of the knowledge that science has given us, and all that we have yet to learn. A camera installed on the launch vehicle showed the observatory smoothly separating from the rocket's second stage. A few minutes later, ground- and space-based antennas detected signals telling us that the observatory unfurled its twin sets of solar arrays. OCO-2 will join its sister satellites, the fleet of Earth-observing missions that help us understand the mysteries of the planet we call home.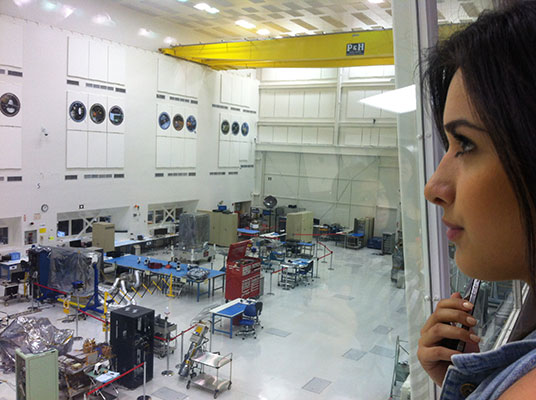 My thoughts meandered back to the many times I looked down from the high bay at JPL's Spacecraft Assembly Facility, often bringing my college students there. Now both OCO-2 and the students would pass their tests and graduate at nearly the same time. NASA's mission is "to reach for new heights and reveal the unknown so that what we do and learn will benefit all humankind." But we also seek to inspire. We seek to inspire people all around the world, to inspire future scientists and engineers, and even to inspire ourselves.
I stayed awake for another hour or so watching the commentary on NASA TV. As I rested my head on my pillow at around 4:00 a.m., I was left alone with my thoughts of the night sky, and of the vastness of space, the wonder of new frontiers of science and my dreams of inspiration.
Thank you for your comments and have a wonderful and safe 4th of July holiday.
Laura
Find out more about the science, spacecraft and instrument at Orbiting Carbon Observatory-2 (OCO-2).
OCO-2 is part of NASA's Earth Right Now campaign, a series of five Earth science missions that will be launched into space in the same year, opening new and improved remote eyes to monitor our changing planet.
---
This blog is moderated to remove spam, trolling and solicitations from this government website. We do our best to approve comments as quickly as possible.