Introduction to Earth's Dynamically Changing Climate
[[MODULE||PBSModules.HeaderTabs||1||5]]
While you have just explored some of the primary evidence for a warming world, there are still many important questions about the hows and whys of climate change that scientists are still trying to answer. Many of these are related to quantifying and understanding the interactions of climate forcings and feedbacks.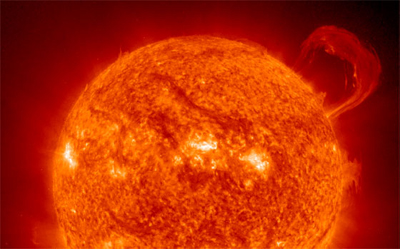 View the "Earth's Albedo and Global Warming" interactive to see the relationship between climate forcings and feedbacks. Make sure you click on the Ice-Albedo Feedback, Soot's Effect on Ice Melt, Sea Ice, and Ice Melt's Effect on Land and Sea tabs within the interactive.
Perhaps you have identified some unresolved questions in your initial exploration of the Earth's dynamic climate system. As you have seen, scientists themselves, face uncertainties when investigating the topic of global climate change. Take a look at NASA's "Unresolved Questions About Earth's Climate" and see if any of your unresolved questions are addressed.
Finally, test your general understanding of contemporary climate change by taking this interactive quiz.
Congratulations on completing this lesson! You have explored techniques, strategies, and readings that will improve your STEM instruction and facilitate students' understanding of global climate change. We recommend that you continue to look for opportunities to use NASA resources and primary data to involve students in relevant problem-based learning.
We hope you will consider taking another global climate change lesson from PBS and NASA and online courses from PBS TeacherLine to increase your knowledge about STEM instruction and global climate change.
[[MODULE||PBSModules.Footer||1]]