News
| May 19, 2020
NASA Wins 4 Webbys, 4 People's Voice Awards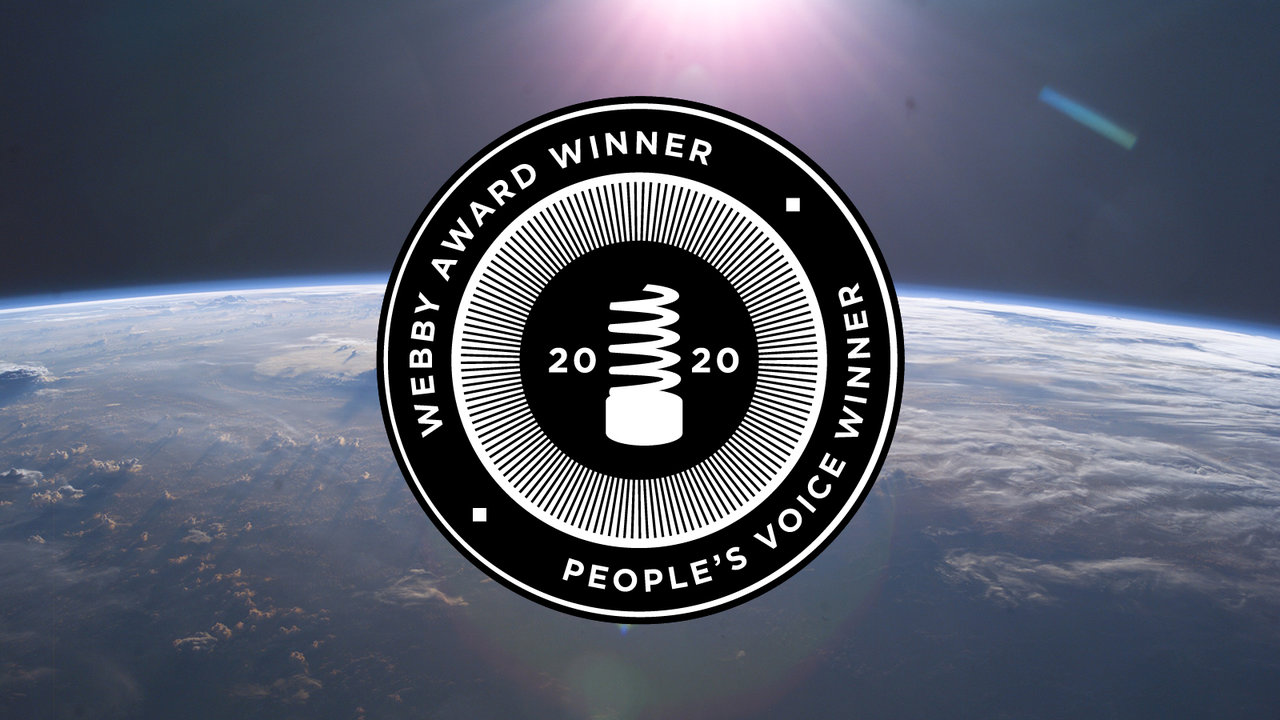 NASA today received four 2020 Webby awards, highlighting the agency's diverse digital offerings in websites, social media and apps across its broad programs.
"We are very pleased that these awards show the diversity of our digital communications," said Bettina Inclán, NASA's associate administrator for communication. "We won for websites, social media, videos and apps. With awards going to NASA Headquarters and three field centers, they also show the whole agency's commitment to effective digital communication."
NASA's four Webby Award winners are:
Two other digital efforts were voted the People's Voice winner: NASA's Climate Change website and Solar System Interactive, which allows users to view the solar system from a variety of perspectives, including spacecraft.
NASA's Global Climate Change (website nominee for Green) - This JPL-managed site tracks real-time data about how Earth's climate is changing. The site has received six nominations, winning two Webbys and two People's Voice awards.
Solar System Interactive - Also from JPL, this site shows the current relative location of planets and other bodies, including spacecraft. It was nominated in the Education & Reference category of Apps, Mobile and Voice.
"Our goal is to set the standard for innovation by creating digital experiences that engage, educate and inspire," said Michael Greene, director of Communications and Education at JPL. "We are honored that these efforts are being recognized by the Webby and the People's Voice awards."
NASA received 12 nominations this year, a record for the agency. Its other nominees included:
NASA had three honorees in addition to the nominees:
How the Visually Impaired Experience Hubble Images (Video) - The book "Touch the Universe" by Noreen Grice features some of Hubble's most well-known photographs, but all of these photos were specially made to include everyone.
NASA JPL-edu Teachable Moments - Teachable Moments harness the latest space missions and discoveries from NASA to help educators engage students in STEM with educational explainers, lessons and activities.
NASA.gov (Government and Civil Innovation) - NASA's home page has previously received three Webby Awards and 11 People's Voice awards.
Established in 1996, The Webby Awards are presented by the International Academy of Digital Arts and Sciences. In 2019, there were more than 13,000 entries, and more than 3 million votes were cast for the People's Voice awards.