News
| October 16, 2019
NASA's Role in Studying Earth's Atmosphere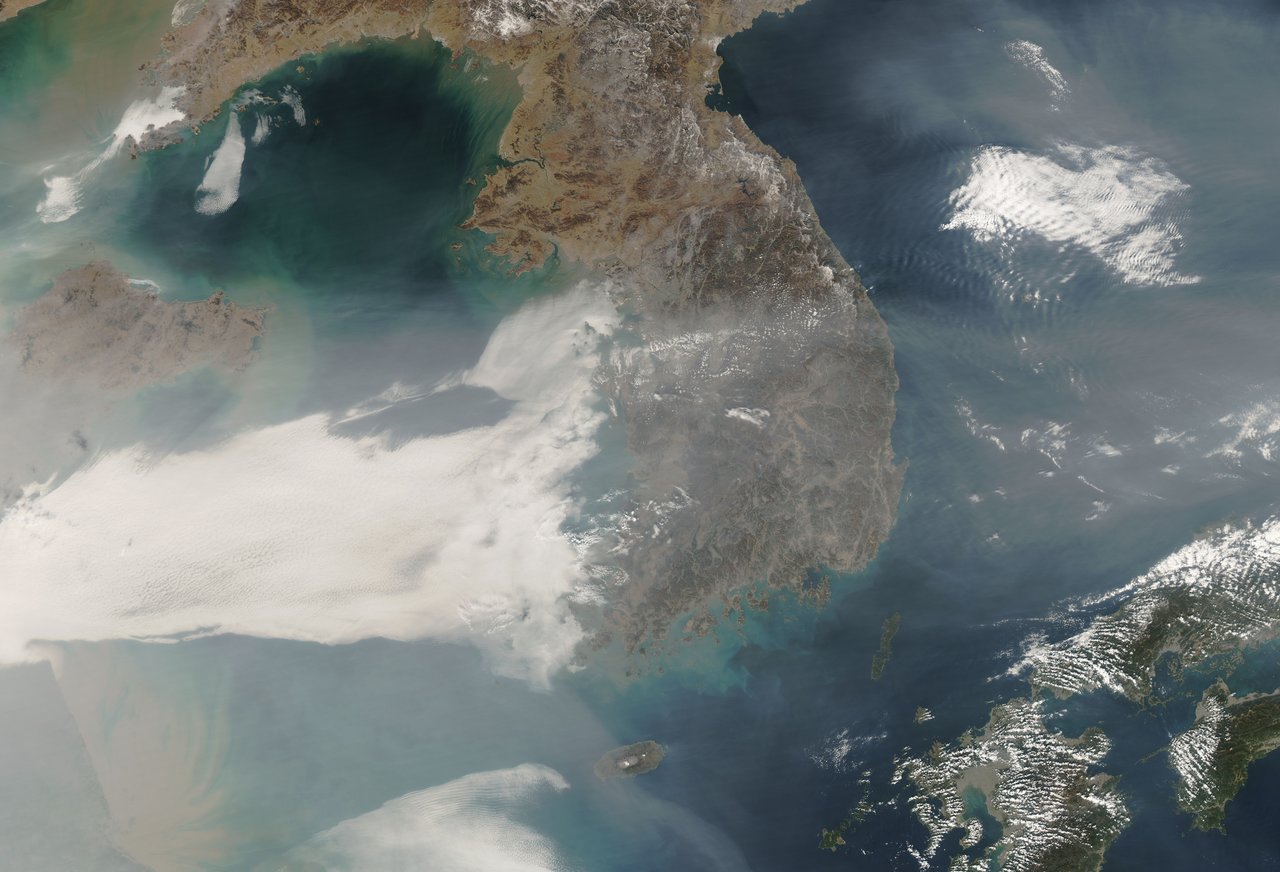 Studying Earth's atmospheric composition is a key focus area for NASA's Science Mission Directorate and Earth Science Division. NASA's Atmospheric Composition focus area conducts research on Earth's atmosphere, including its chemical and physical properties, Earth's energy budget and air quality. The focus area studies the variations in and processes that affect aerosols, clouds and trace gases like ozone, which influence climate, weather and air quality.
The Atmospheric Composition focus area provides observations and modeling tools to assess the effects of climate change on ozone recovery and future atmospheric composition; improve climate forecasts based on fluctuations in global environmental change; and model past, present and future air quality, both regionally and globally. This research, combined with observations, data assimilation and modeling, improves society's ability to predict how future changes in atmospheric composition will affect climate, weather and air quality.
NASA researchers are interested in the following overarching research questions:
How is atmospheric composition changing?
What trends in atmospheric composition and solar radiation influence global climate?
How does atmospheric composition respond to and affect global environmental change?
What are the effects of global atmospheric composition and climate change on regional air quality?
How will future changes in atmospheric composition affect ozone, climate and global air quality?
The agency's four major atmospheric composition research programs include:
The Upper Atmosphere Research Program (UARP), which studies the processes and reactions that control the amount of ozone in the upper troposphere and stratosphere.
The Tropospheric Composition Program (TCP), which studies global tropospheric ozone and aerosols, including their chemical precursors and the reactions involved in their formation and transformation into other chemical compounds. These measurements are fundamental to better understanding air quality and climate.
The Radiation Sciences Program (RSP), which conducts research to better understand and predict how aerosols, clouds and gases scatter and absorb both solar and terrestrially emitted radiation in Earth's atmosphere, especially as it relates to climate variability and change.
The Atmospheric Composition Modeling and Analysis Program (ACMAP), which uses models to help integrate observations from multiple satellite, airborne- and ground-based instruments in four main areas: air quality and oxidation efficiency in the troposphere, how pollution-sourced aerosols affect cloud properties, stratospheric chemistry and ozone depletion and interactions between atmospheric chemistry and climate.
These programs are supported by NASA's broad fleet of Earth observing satellites, together with numerous ground- and aircraft-based suborbital investigations. A number of additional satellite and aircraft missions are currently in development or under study.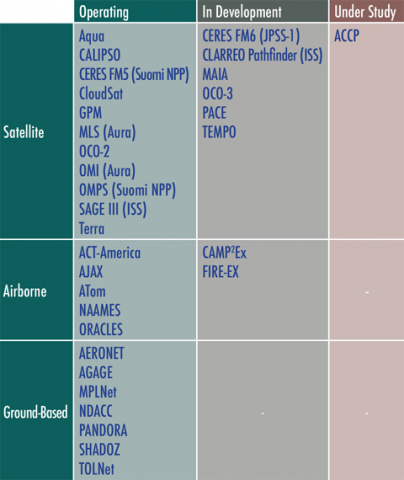 For more on how NASA studies Earth's atmosphere, visit:
https://science.nasa.gov/earth-science/programs/research-analysis/atmospheric-composition
— Alan Buis/NASA's Global Climate Change website
‹ Back to main article: 'The Atmosphere: Tracking the Ongoing Recovery of Earth's Ozone Hole'