Location
Canberra, Australia
What do you study?
As I work in the polar regions, I am lucky to participate in many exciting projects ranging from ornithology to marine biology and glaciology, but my current favorite is observing clouds. To do this, I use NASA's free citizen science app called GLOBE Observer. GLOBE notifies you when a satellite is passing overhead and through a series of prompts, asks you to record information about the visible clouds at that particular moment. Together with satellite imagery, these ground-based measurements assist NASA in understanding the makeup of the atmosphere. Observing from the polar regions assists scientists in determining how much solar energy is being absorbed in our most remote environments.
Why do you do citizen science?
Because I can! As a global citizen, I feel it is my responsibility and also my privilege to work towards a greater understanding of our planet. No matter where we live or what we do, if we work together, we are a powerful army of data collectors. I'm proud to spend my time contributing to citizen science and hopefully inspiring others to do the same.
What's your day job?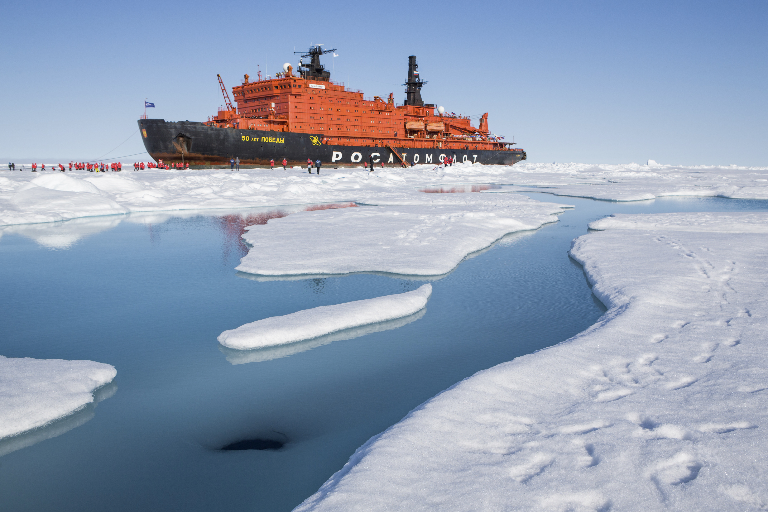 My day job looks more like a dream job. I work as a polar guide in the expedition cruise industry, introducing adventure travelers to the wildlife and icy landscapes of Antarctica and the Arctic.
Favorite contribution you've made
Last Arctic summer, with my fellow guides Alex Cowan and Annette Bombosch, we were able to make GLOBE's most northerly observation at the Geographic North Pole, with nothing but undulating sea ice and thick stratus clouds as far as the eye could see.
This profile is part of a larger "citizen science" series on NASA's Solar System Exploration website, entitled Do-It-Yourself Science: Because We Are All Explorers.