News
| October 10, 2017
NASA announces briefing on carbon mission science results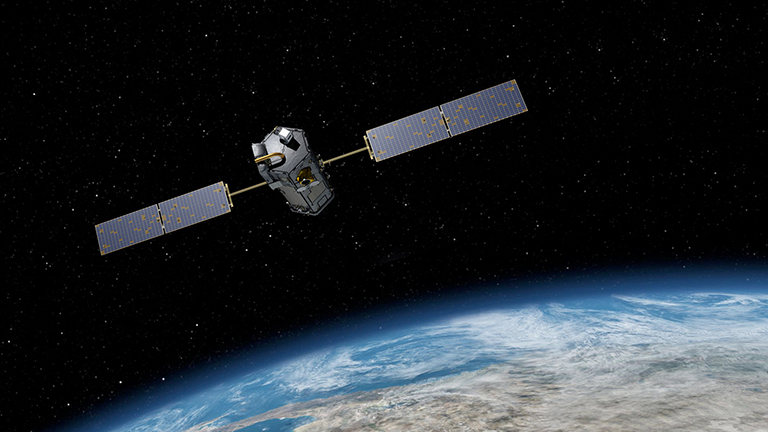 NASA will hold a media teleconference at 11 a.m. PDT (2 p.m. EDT) Thursday, Oct. 12, to discuss new research to be published this week on changing global levels of carbon dioxide in the atmosphere. The research is based on data from NASA's Orbiting Carbon Observatory-2 (OCO-2) mission and other satellites.
NASA launched OCO-2 in 2014 to gather global measurements of atmospheric carbon dioxide with the resolution, precision and coverage needed to understand how this important greenhouse gas moves through the Earth system and how it changes over time.
The teleconference panelists will be:
Michael Freilich, director, Earth Science Division, NASA Headquarters, Washington
Annmarie Eldering, OCO-2 deputy project scientist, NASA's Jet Propulsion Laboratory, Pasadena, California
Junjie Liu, research scientist, JPL
Scott Denning, professor of atmospheric science, Colorado State University, Fort Collins
Visuals to accompany the telecon will be available shortly before it starts at:
https://www.nasa.gov/oco2telecon
The public may ask questions during the briefing on Twitter using the hashtag #askNASA.
Audio of the briefing, as well as supporting graphics, will stream live at:
It will also be streamed at:
http://www.youtube.com/nasajpl/live
For more information on NASA's Orbiting Carbon Observatory-2 mission, visit:
and
Media contacts
Alan Buis
Jet Propulsion Laboratory, Pasadena, Calif.
818-354-0474
alan.buis@jpl.nasa.gov
Dwayne Brown
NASA Headquarters, Washington
202-358-1726
dwayne.c.brown@nasa.gov