News
| June 17, 2015
Jason-3 satellite arrives at California launch site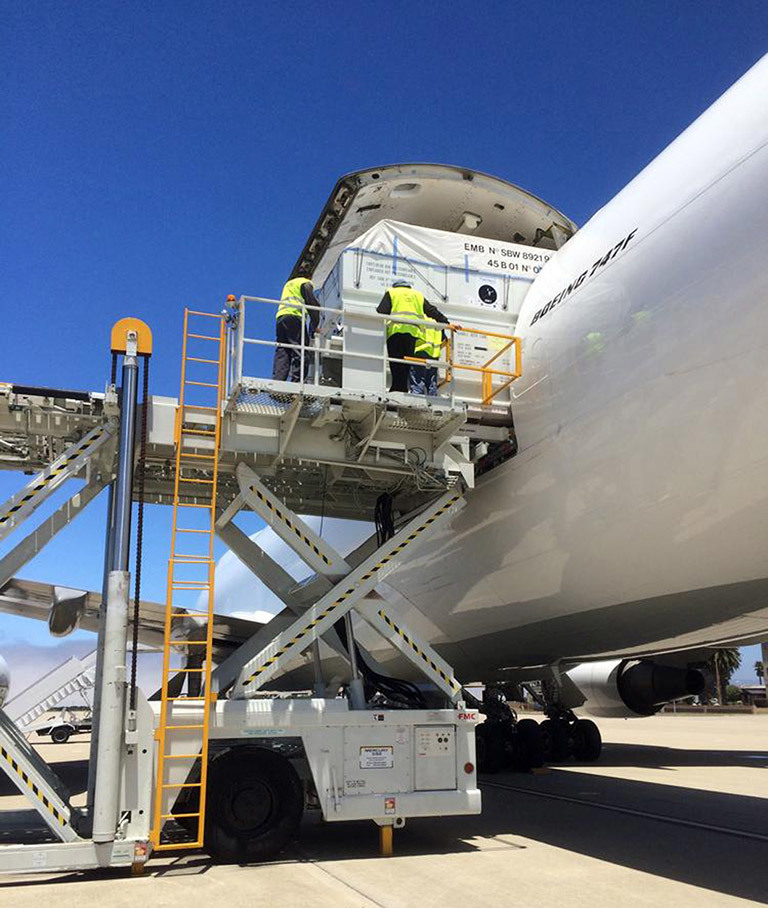 The Jason-3 satellite arrived today at California's Vandenberg Air Force Base, after a journey from France, in preparation for launch Aug. 8, 2015, aboard a SpaceX Falcon 9 rocket.
Jason-3 will continue a 23-year effort to monitor Earth's global ocean, tracking sea level rise, ocean heat content and sea-surface height. Additionally, Jason-3 data will help the National Oceanic and Atmospheric Administration accurately predict when tropical cyclones will intensify.
Jason-3 is an international partnership led by NOAA with participation from NASA, France's Centre Nationale d'Etudes Spatiales (the French space agency) and EUMETSAT, the European Organisation for the Exploitation of Meteorological Satellites. NASA's Jet Propulsion Laboratory, Pasadena, California, built Jason-3's radiometer, GPS and laser reflector and is funding the launch. JPL will also help oversee the science team, which is responsible for ensuring the quality of the data.
Learn more about NASA's ocean surface altimetry missions.