How is Earth's sea ice faring in our warming world?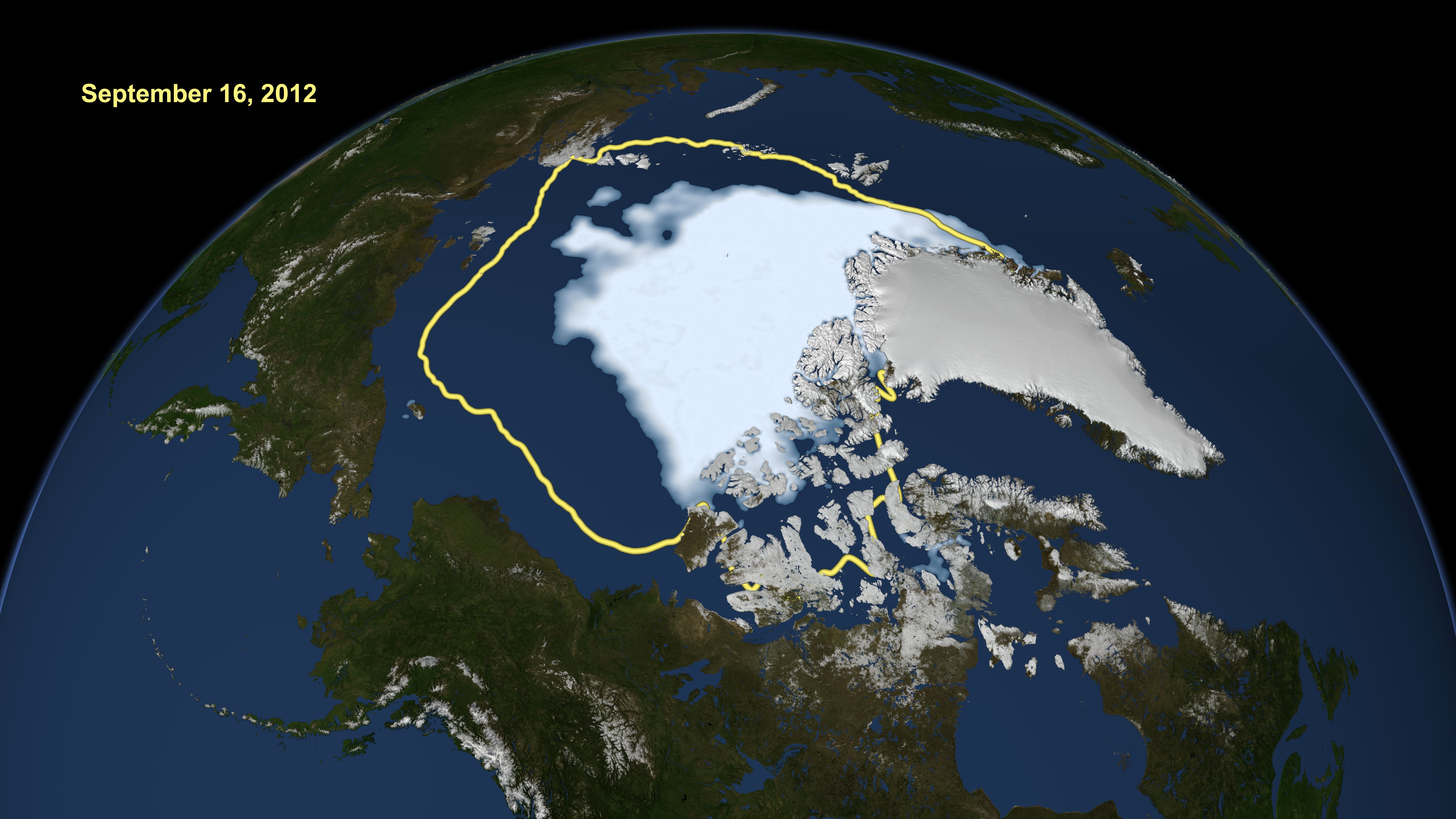 Arctic sea ice volume (the amount of three-dimensional space the sea ice occupies), extent (how much sea ice covers the Arctic Ocean), and age have been declining since record-keeping began in the late 1970s and prior.
Sea ice is ocean surface water that has frozen. Sea ice grows throughout the fall and winter and melts throughout the spring and summer. In the Arctic Ocean, sea ice extent—the area of ocean with at least 15 percent sea ice concentration—typically reaches its maximum in March and its minimum in September.
The 2020 Arctic sea ice minimum extent was 1.44 million square miles (3.74 million square kilometers), reached on September 15, 2020. This was the second lowest extent in the 40-plus year satellite record. The 2021 maximum extent was 5.70 million square miles (14.77 million square kilometers), reached on March 21, 2021. This was tied for seventh lowest in the satellite record.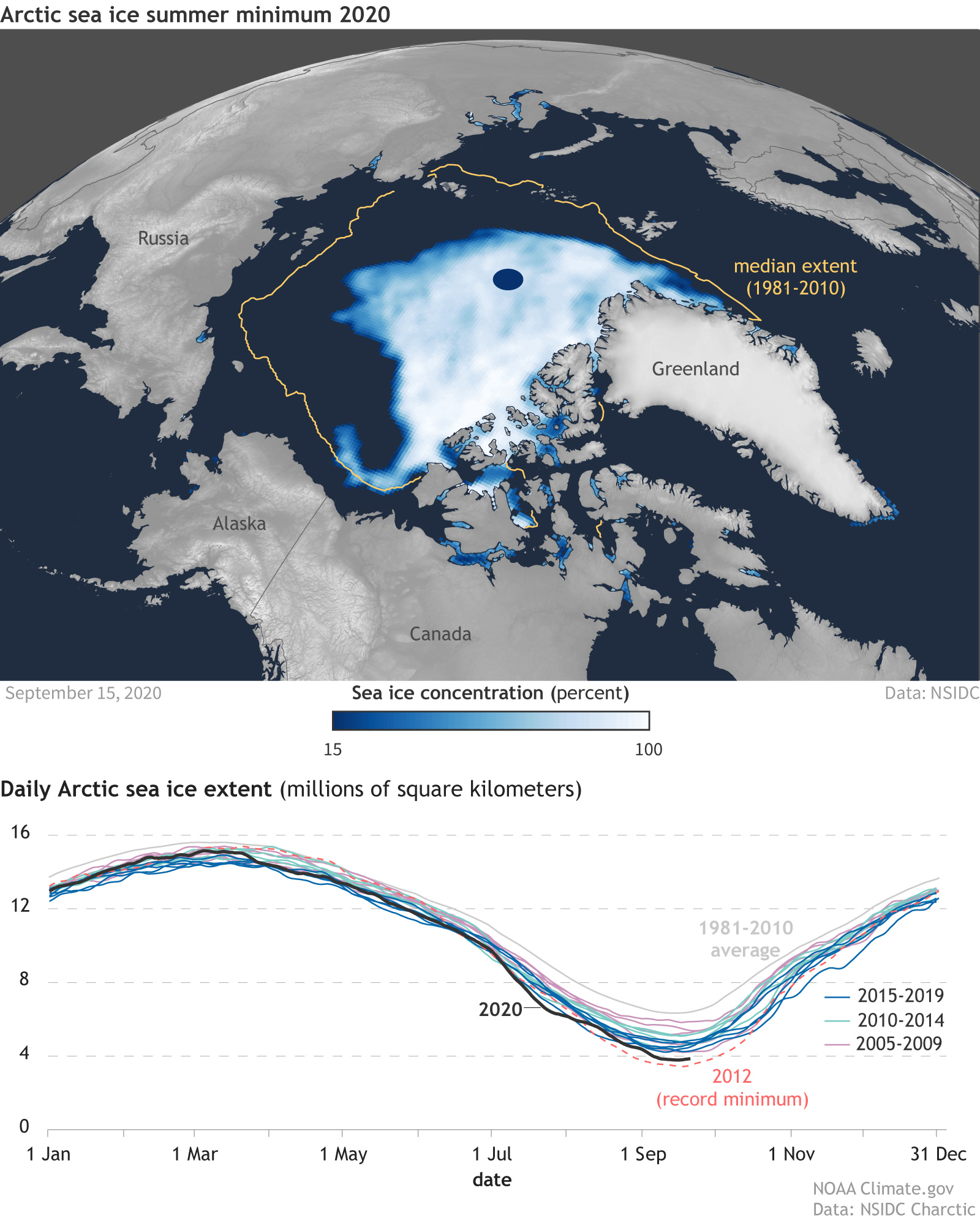 Current Trends in Arctic Sea Ice
According to the National Snow and Ice Data Center's Sea Ice Index, from the start of the satellite record in November 1978 through March 2021, Arctic sea ice showed a declining trend in all months, with the smallest declines in February through May, and the largest declines in August through October. The biggest decline occurred in September.
According to NOAA's Arctic Report Card: Update for 2020, "the downward trend for the summer minimum in September was 13.1 percent per decade relative to the 1981–2010 average. Dividing the satellite sea ice record into thirds, experts reported that the average minimum extent for each third has successively declined: 2.64 million square miles (6.85 million square kilometers) for 1979–1992, 2.37 million square miles (6.13 million square kilometers) for 1993–-2006, and 1.71 million square miles (4.44 million square kilometers) for 2007–2020."
Although wintertime losses in Arctic sea ice extent were smaller than summertime losses, the experts reported that declines were still significant: 2.6% per decade.
In addition to declines in sea ice extent, NOAA's Arctic Report Card: Update for 2020 also shows significant declines in Arctic sea ice age: https://arctic.noaa.gov/report-card/report-card-2020.
Antarctic sea ice is currently variable, at or around the long-term average.
READ MORE