Graphic: Dramatic glacier melt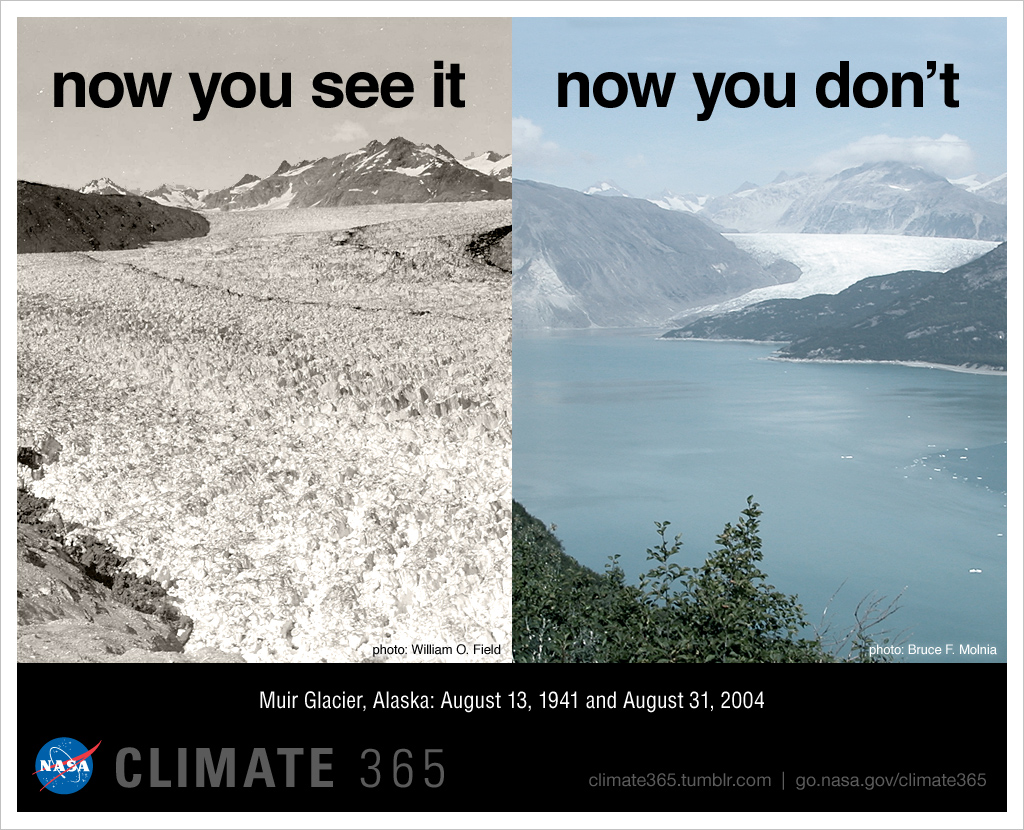 There's nothing quite like historical photos of glaciers to show what a dynamic planet we live on. Alaska's Muir Glacier, like many Alaskan glaciers, has retreated and thinned dramatically since the 19th century.
This particular pair of images shows the glacier's continued retreat and thinning in the second half of the 20th century. From 1941 to 2004, the front of the glacier moved back about seven miles while its thickness decreased by more than 2,625 feet, according to the National Snow and Ice Data Center.
While historical photos like these show change over many decades, satellites are giving us a better understanding of how Earth's ice cover has changed in the more recent past. The satellite era, beginning in the 1970s, has given us a picture of accelerating ice changes in places like Alaska, Greenland and Antarctica, where the loss of land-based ice is contributing to global sea level rise.
Forty-six gigatons of ice from Alaskan glaciers was lost on average each year from 2003 to 2010. That's according to data from NASA's GRACE satellite, as analyzed by a team of scientists from the University of Colorado at Boulder.
You can also find this graphic on NASA's Climate 365 Tumblr page.