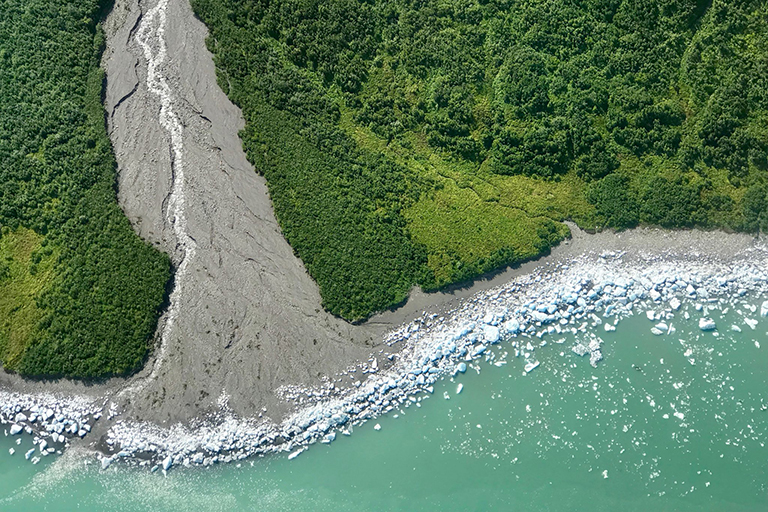 Captured onboard a NASA Operation IceBridge flight to survey glacier change in a warming world, this photograph shows a beach and stream in Russel Fjord, Alaska, near the terminus of Hubbard Glacier.
While this image does not show any glaciers, evidence of their presence is all around. Meltwater winds down a vegetation-free path of glacial outwash. On its way toward open water, the stream cuts through a beach strewn with icebergs.
Learn more at NASA's Earth Observatory.