November 8, 2021, 08:02 PST
The year 2021 has seen a flurry of extreme events around the globe. Among the many that have captured headlines so far this year:
Devastating flooding in Australia, Europe, Asia, and the U.S. Northeast.
California's massive Dixie Fire, now the state's second largest on record.
A crippling U.S. polar vortex event that paralyzed Texas in February with bitter cold temperatures and massive power outages.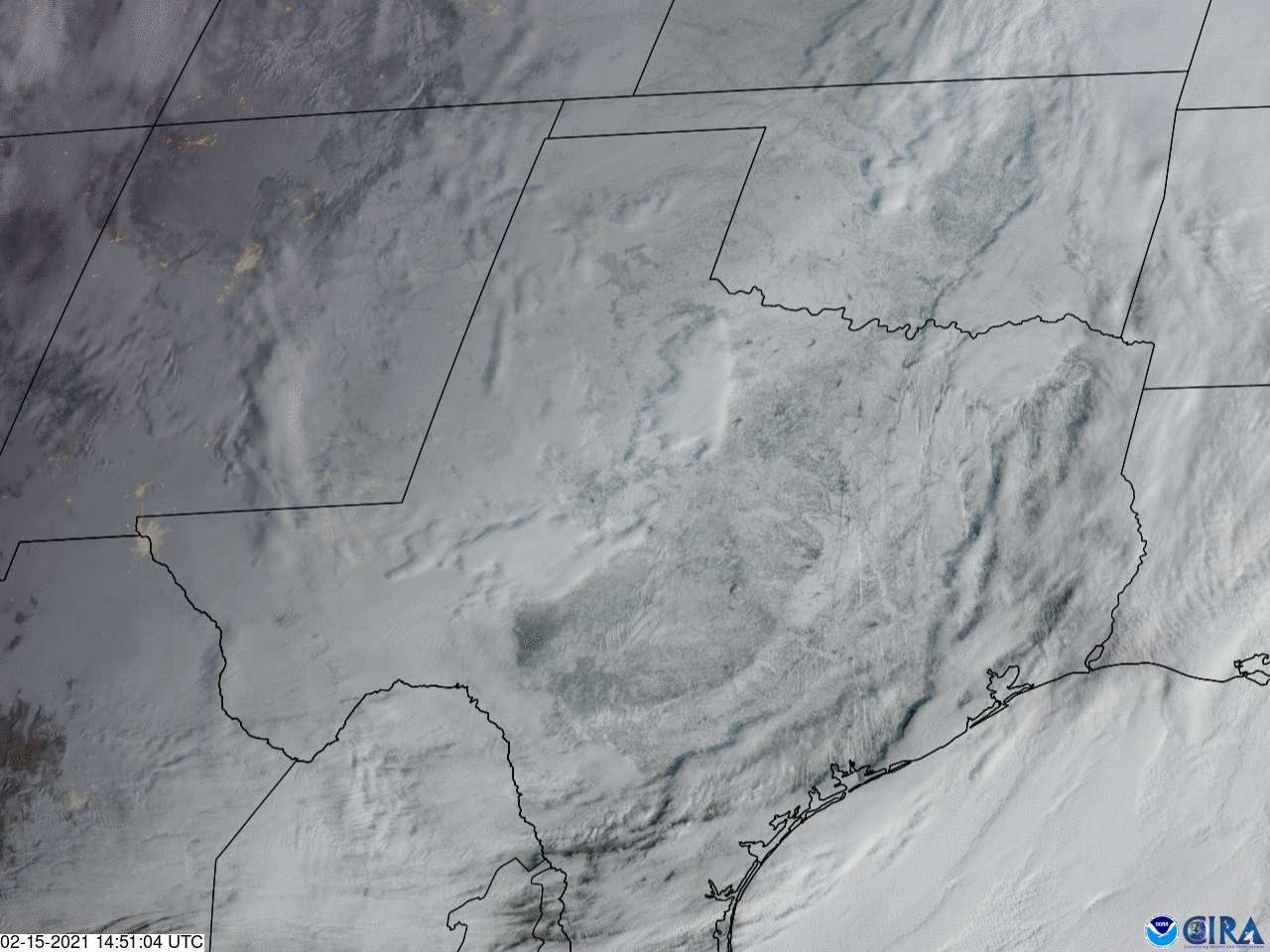 From the unique vantage point of space, we've been able to observe and monitor these events, no matter where they've occurred. Satellite data from NASA and other institutions are critical to understanding how and why extreme events take place.
This year's events come on the heels of a record-breaking 2020 in the United States. According to the National Oceanic and Atmospheric Administration, there were 22 separate weather and climate-related disasters last year where the overall damages/costs for each reached or exceeded $1 billion. Last year also saw a record number of tropical cyclones form in the Atlantic Basin.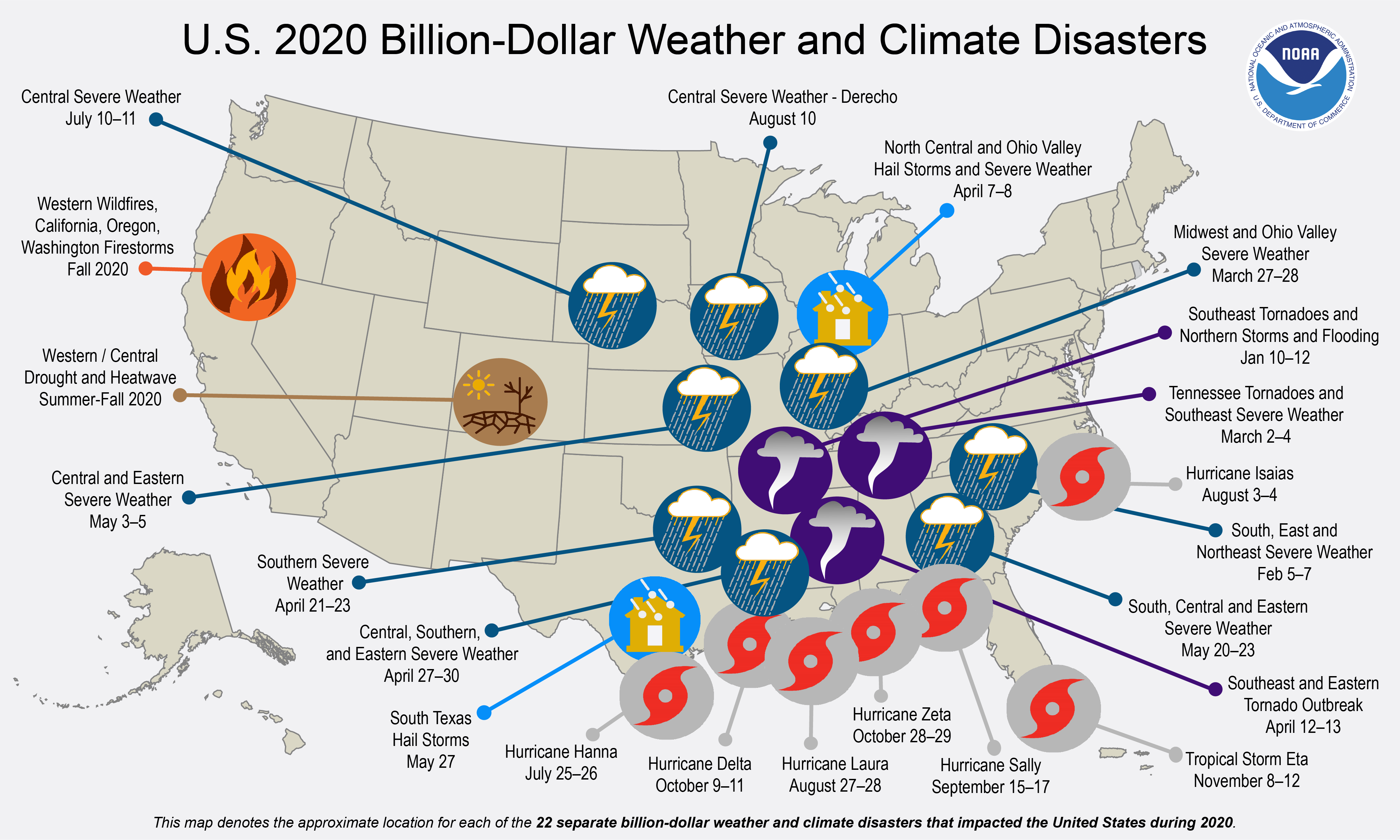 There's growing evidence that people and the planet are increasingly impacted by extreme events. According to the Fourth National Climate Assessment, published in 2018 by the U.S. Global Change Research Program, "more frequent and intense extreme weather and climate-related events, as well as changes in average climate conditions, are expected to continue to damage infrastructure, ecosystems, and social systems that provide essential benefits to communities."
As the impacts of extreme events continue to mount, interest has grown in the scientific community to study whether specific extreme events can be partially attributed to human activities. With the help of climate models, scientists have conducted an impressive array of studies, looking for possible links between human activities and extreme events such as heat waves, rainfall and flooding events, droughts, storms, and wildfires.
Increasingly, they're able to draw robust connections. There are reductions in the number of cold waves, increases in the number of heat waves on the ocean and on land, increases in the intensity of rainfall and drought, and increases in the intensity of wildfires. Despite the complications and uniqueness of individual events, scientists are finding significant human contributions to many of them.
An interactive map produced by CarbonBrief in 2020, shown below, provides visible evidence of these studies. On it, red dots represent different extreme events where scientists have found a substantial contribution from human activities – that is, human activities have made these events more frequent or more intense. For some of the blue dots, however (associated with rainfall events), scientists have yet to find a substantial human contribution.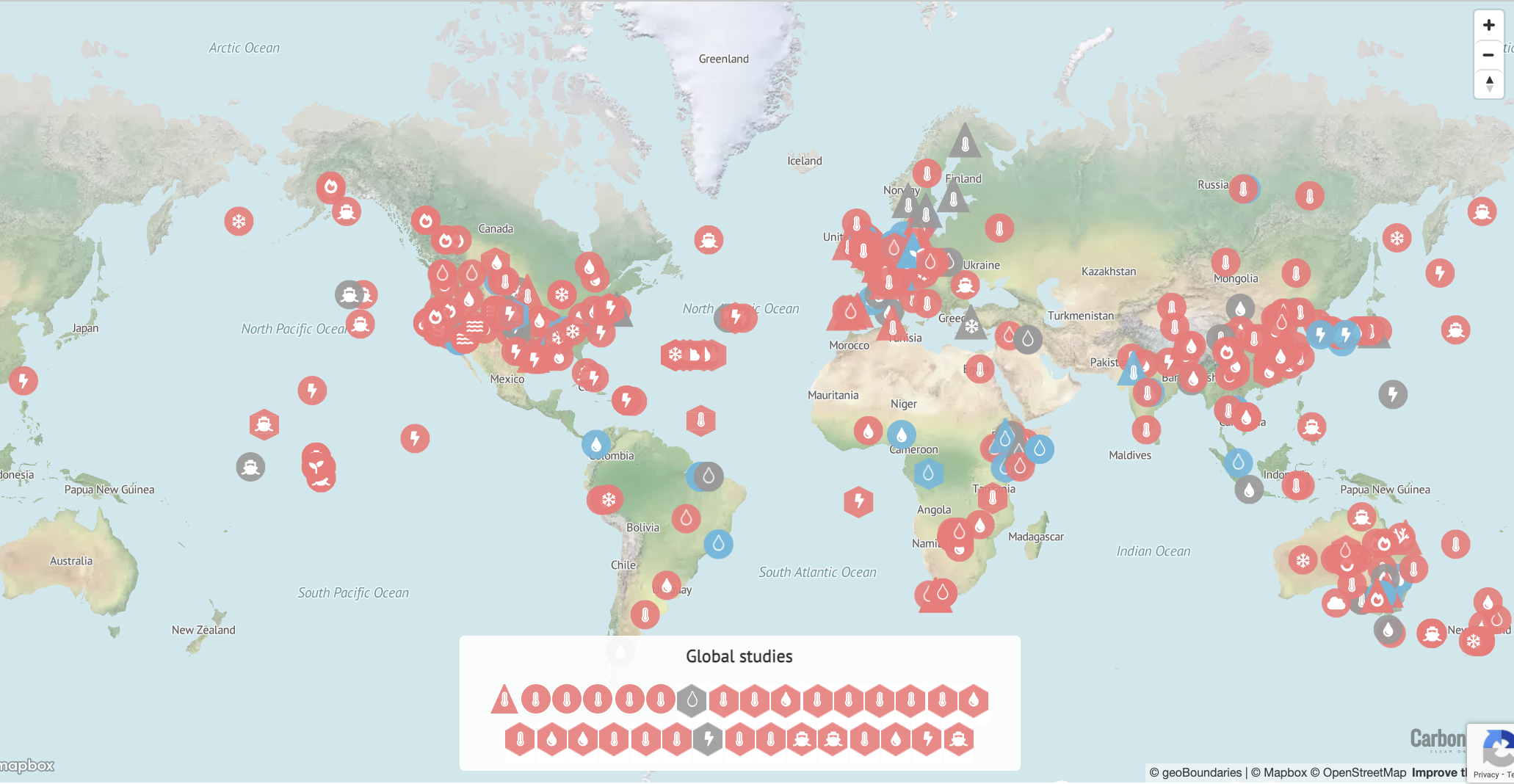 Events with a big thermodynamic component – that is, those where there's a big impact because of heat – are being made more intense or more frequent because of human activities. In contrast, for extreme events that are more dependent on the dynamics of the atmosphere, the links to human activities are less clear.
Here are a few examples of extreme events where scientists are finding connections to human activities.
Get NASA's Climate Change News: Subscribe to the Newsletter »
Heat Waves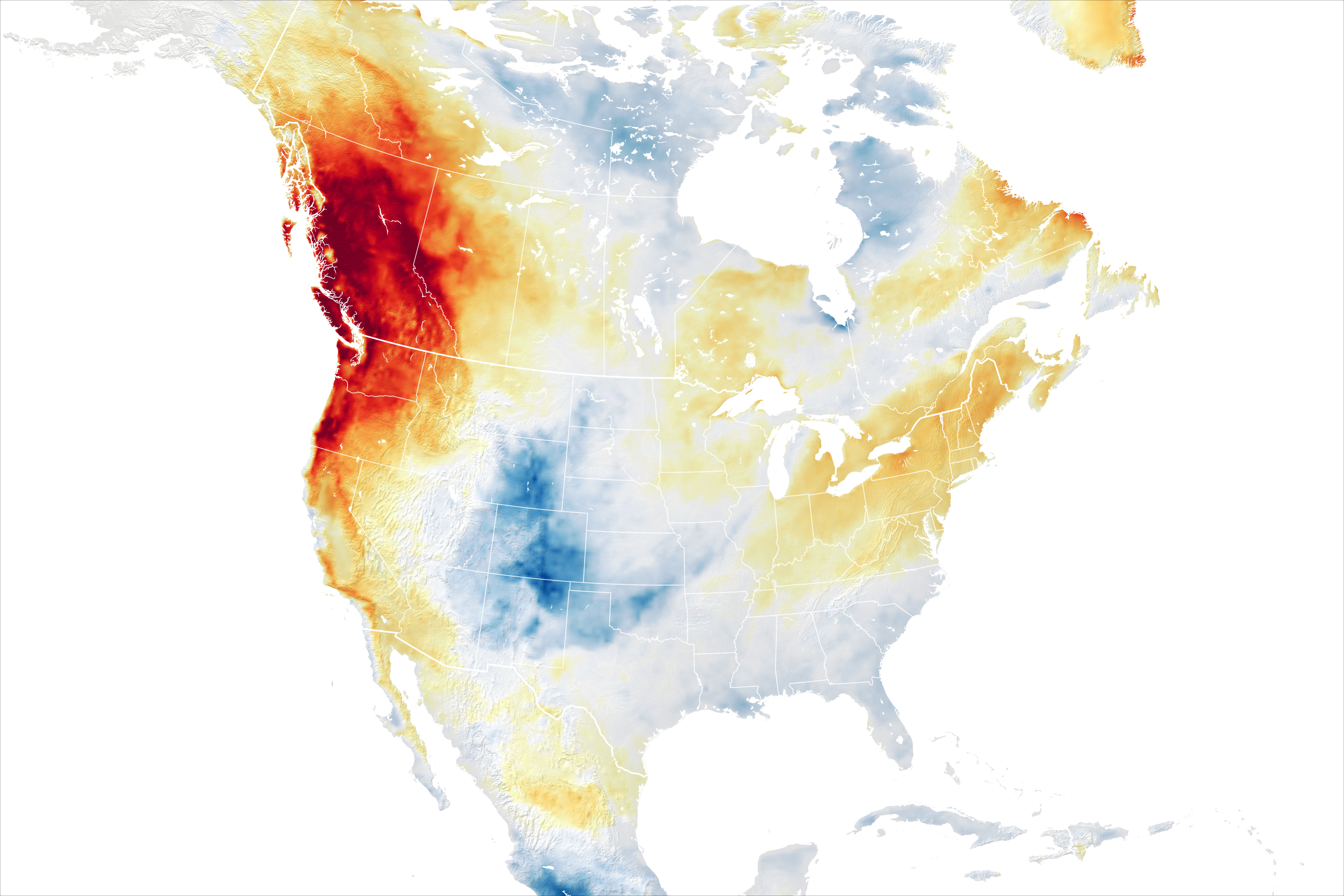 The continued increase in global mean temperatures in response to rising levels of greenhouse gases sets the expectation that we'll see a corresponding increase in global heat extremes. Indeed, this is being borne out by daily temperature data across the globe. Studies of individual heat waves, such as the devastating event that took place in the Pacific Northwest this summer, suggest such events have become tens to hundreds of times more likely because of human-driven climate change.
A global examination of how often heat waves are occurring, as well as their cumulative intensity (how many days heat waves last above a certain temperature level), published last year by Australian scientists from the Climate Change Research Centre and the University of New South Wales Canberra, reveals a clear increase of more than two days per decade in the number of heat wave days since the 1950s.
Drought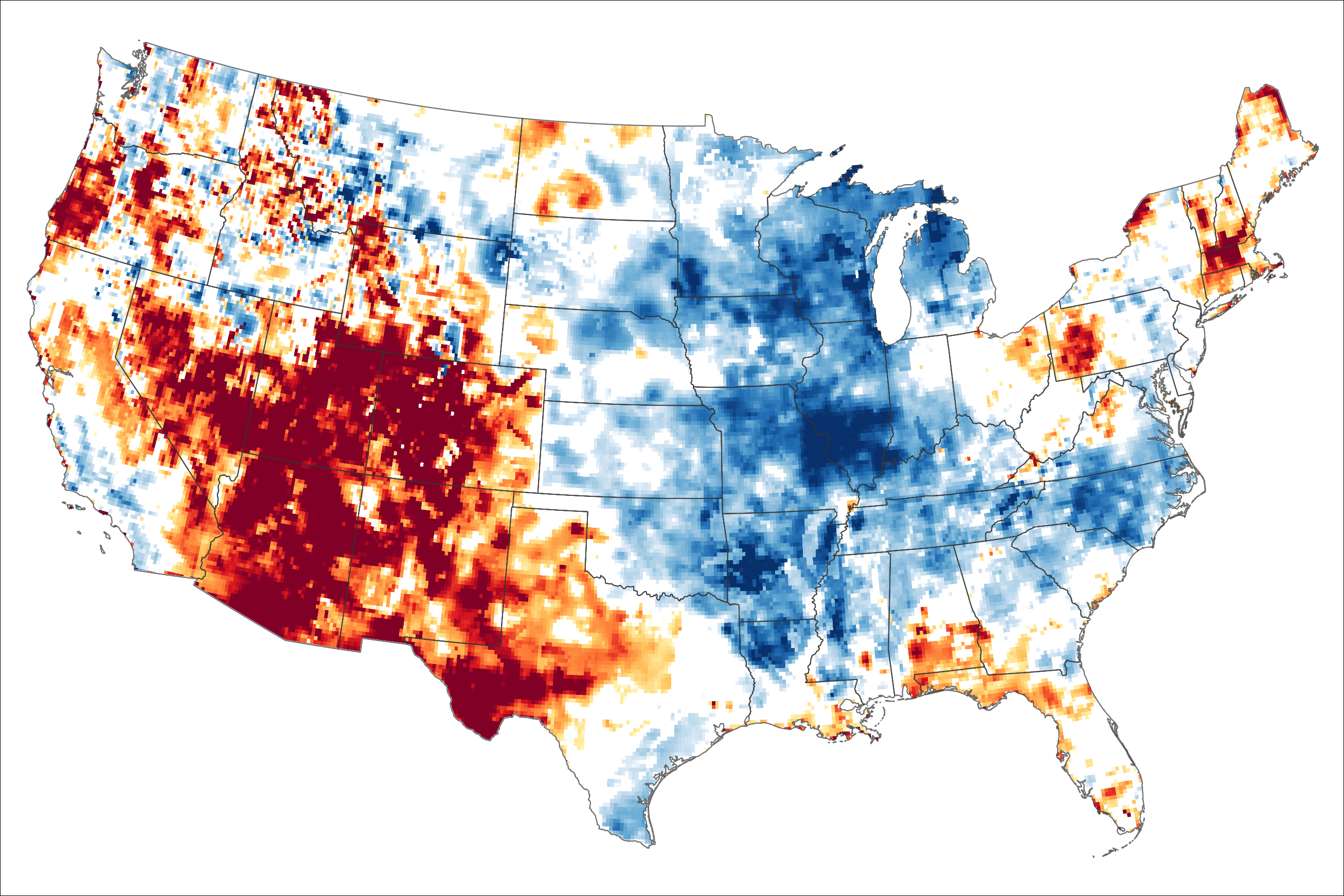 The intensity of droughts is increasing. It's not so much that scientists are seeing less rainfall, though that's certainly happening in some places. Rather, in places where drought conditions exist, soils are becoming drier due to other factors, such as increased soil evaporation and decreased snowpack, which is reducing the amount of river flow during summer and fall. In the American Southwest, scientists estimate human-caused climate change is making droughts 30 to 50 percent more intense. 1
Precipitation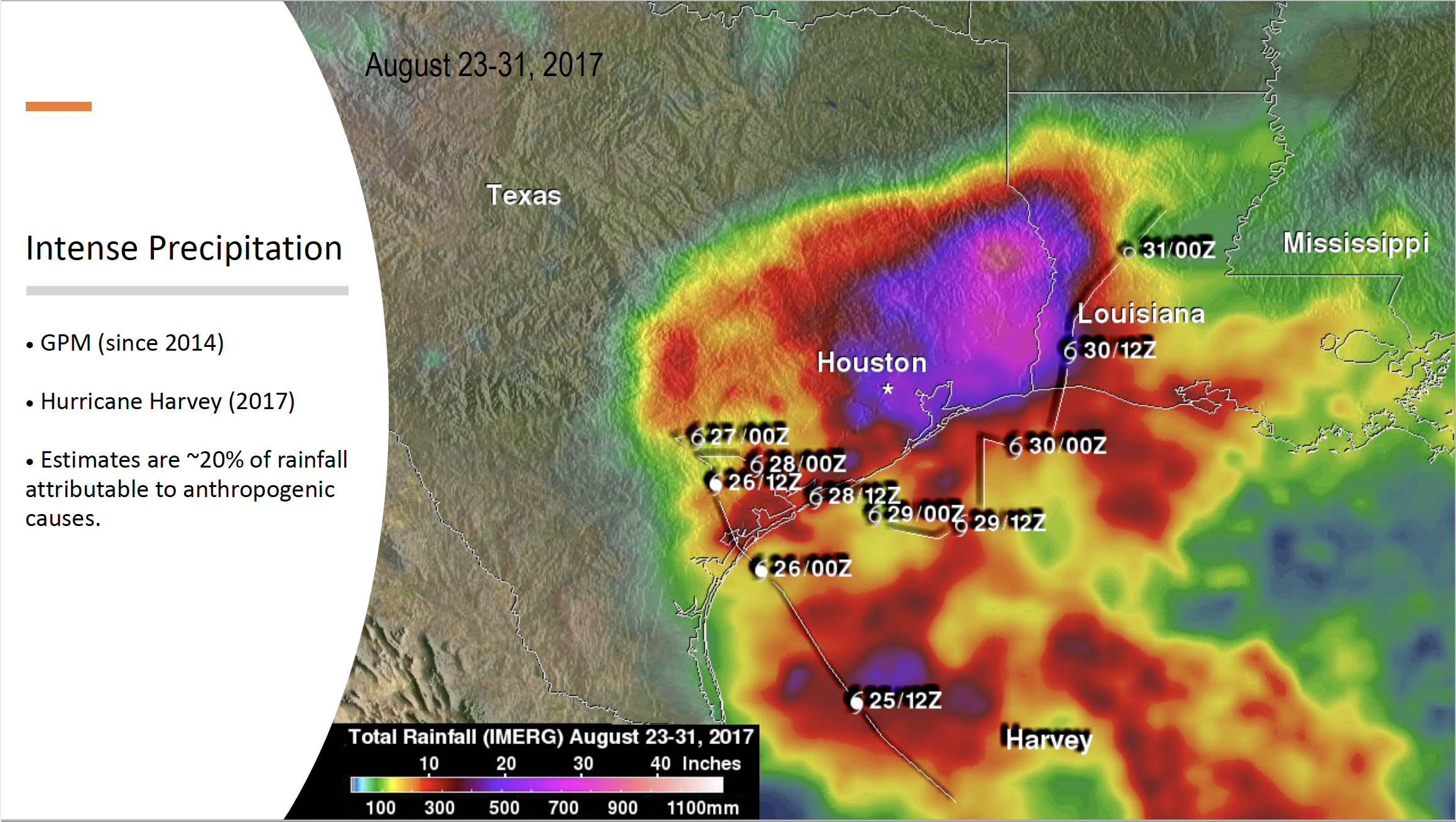 When it does rain, we're also seeing trends in how much rain falls. A prime example is Hurricane Harvey, which caused devasting flooding in parts of Texas in 2017. The storm dropped up to 40 inches (102 centimeters) of rain on some areas.
In locations where scientists have data of sufficient quality, observations are showing an increasing intensity of rainfall. This is coincident with the observed overall increase in atmospheric water vapor (about four percent per degree Fahrenheit of warming). The more water vapor that air contains, the more it can rain out during convection or as air masses collide.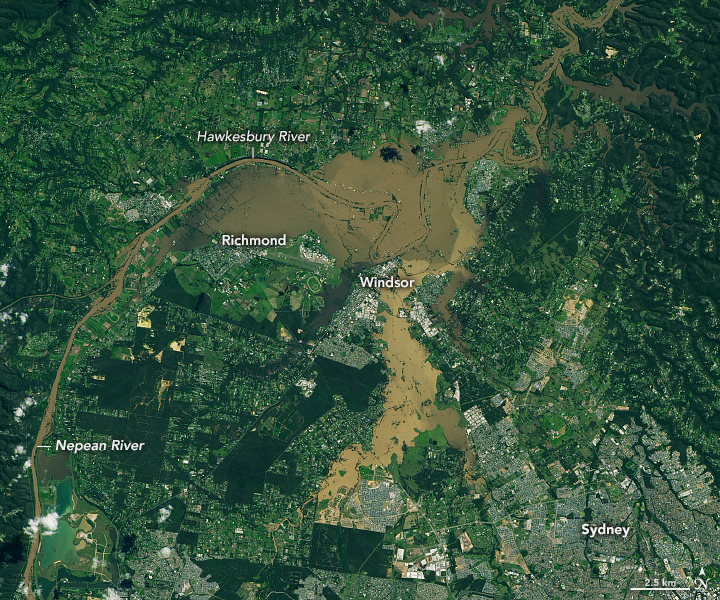 There have been hurricanes and intense storms throughout history, so what's changed? Model studies confirm that, for instance, about 20 percent of Harvey's rainfall was attributable to human-produced warming of the climate and waters in the Gulf of Mexico. 2, 3 More generally, climate simulations confirm that this increased intensity is a robust result.
It's important to note that impacts from extreme events are mainly a question of thresholds – the amount of flooding needed to overtop a levee, or overwhelm storm drains – so every inch (of additional rain) counts. So, while total rainfall may increase only slightly, it's the extreme precipitation events that disproportionately cause problems.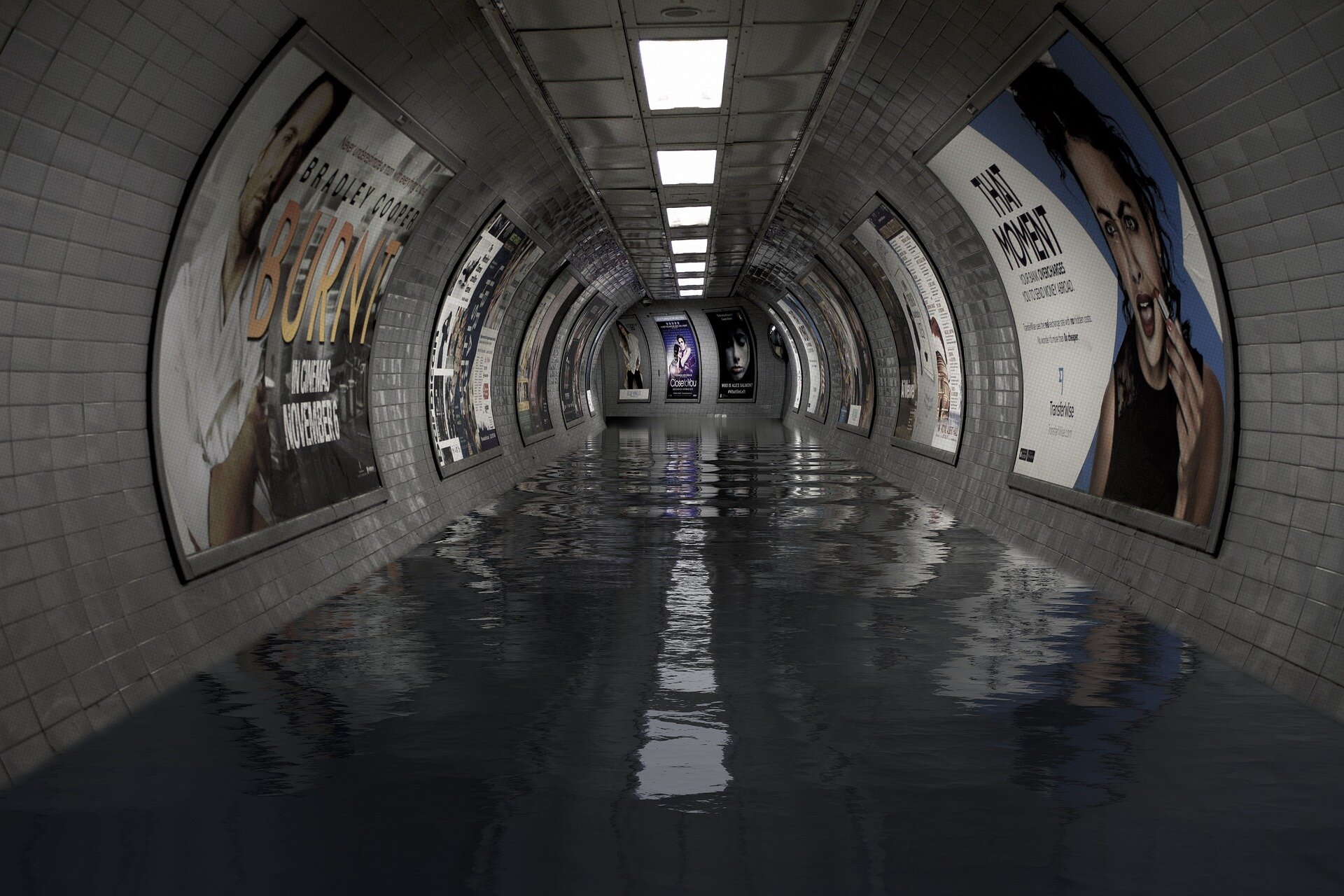 The Bottom Line
The combination of models and observations, informed by the unique view that space provides, imply that almost all the current multi-decadal trends we're seeing in climate are the result of human activities. In addition, there's increasing confidence that human-induced climate change is making extreme events statistically much more likely.
This doesn't mean every extreme event has a substantial human contribution. But with extreme events such as heat waves, wildfires and intense precipitation, we're seeing, in event after event, a very clear human fingerprint.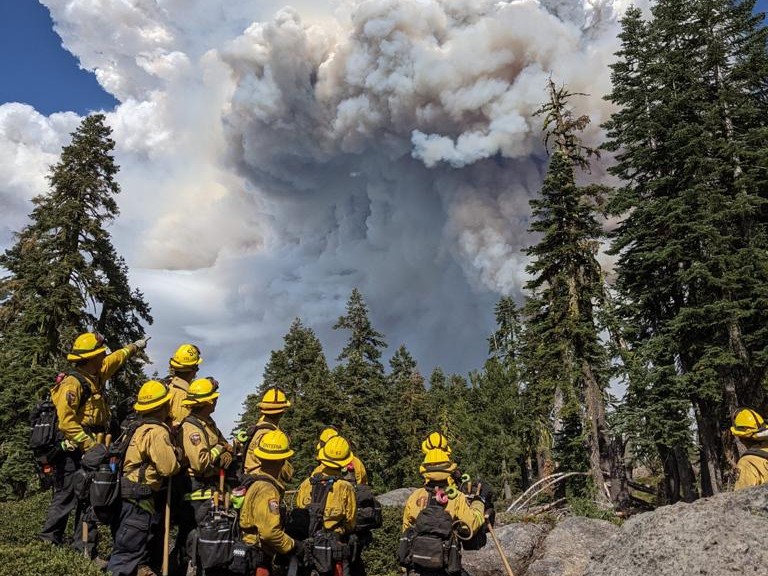 References
Williams, A.P.; Cook, E.R.; Smerdon, J.E.; Cook, B.I.; Abatzoglou, J.T.; Bolles, K.; Baek, S.H.; Badger, A.M.; Livneh, B. 2020: Large contribution from anthropogenic warming to an emerging North American megadrought. Science. 368 (6488), 314-318, doi:10.1126/science.aaz9600.
van Oldenborgh, G.J.; van der Wiel, K.; Sebastian, A.; Singh, R.; Arrighi, J.; Otto, F.; Haustein, K.; Li, S.; Vecchi, G.; Cullen, H. 2017: Attribution of extreme rainfall from Hurricane Harvey. Environ. Res. Lett. 12. 124009.
Risser M.D.; Wehner M.F. 2017. Attributable human-induced changes in the likelihood and magnitude of the observed extreme precipitation during Hurricane Harvey. Geophys Res Lett. 44:12, 457–12, 464.
March 10, 2020, 13:38 PDT
When NASA climate scientists speak in public, they're often asked about possible connections between climate change and extreme weather events such as hurricanes, heavy downpours, floods, blizzards, heat waves and droughts. After all, it seems extreme weather is in the news almost every day of late, and people are taking notice. How might particular extreme weather and natural climate phenomena, such as El Niño and La Niña, be affected by climate change, they wonder?
There's no easy answer, says Joao Teixeira, co-director of the Center for Climate Sciences at NASA's Jet Propulsion Laboratory in Pasadena, California, and science team leader for the Atmospheric Infrared Sounder (AIRS) instrument on NASA's Aqua satellite. "Within the scientific community it's a relatively well-accepted fact that as global temperatures increase, extreme precipitation will very likely increase as well," he says. "Beyond that, we're still learning."
"Within the scientific community it's a relatively well-accepted fact that as global temperatures increase, extreme precipitation will very likely increase as well. Beyond that, we're still learning."
While there's not yet a full consensus on the matter, in recent years a body of evidence linking extreme weather with climate change has begun to emerge. Evidence from satellites, aircraft, ground measurements and climate model projections are increasingly drawing connections. Quantifying those interconnections is a big challenge.
"All our available tools have pros and cons," says Teixeira. "Rain gauges, for example, provide good measurements, but they're local and spread far apart. In contrast, satellites typically measure climate variables (such as precipitation, temperature and humidity) indirectly and don't yet have long enough data records to establish trends, though that's beginning to change. In addition, representing small-scale processes of the atmosphere that are key to extreme weather events in climate models, such as turbulence, convection and cloud physics, is notoriously difficult. So, we're in a bit of a conundrum. But great progress is being made as more studies are conducted."
A simple analogy describes how difficult it is to attribute extreme weather to climate change. Adding fossil fuel emissions to Earth's atmosphere increases its temperature, which adds more energy to the atmosphere, supercharging it like an athlete on steroids. And just as it's difficult to quantify how much of that athlete's performance improvement is due to steroid use, so too it's difficult to say whether extreme weather events are definitively due to a warmer atmosphere.
Are Supercharged Atlantic Hurricane Seasons a Case in Point?
Take hurricanes, for example. A hot topic in extreme weather research is how climate change is impacting the strength of tropical cyclones. A look at the 2019 Atlantic hurricane season provides a case in point.
After a quiet start to the 2019 season, Hurricane Dorian roared through the Atlantic in late August and early September, surprising many forecasters with its unexpected and rapid intensification. In just five days, Dorian grew from a minimal Category 1 hurricane to a Category 5 behemoth, reaching a peak intensity of 185 miles (295 kilometers) per hour when it made landfall in The Bahamas. In the process, Dorian tied an 84-year-old record for strongest landfalling Atlantic hurricane and became the fifth most intense recorded Atlantic hurricane to make landfall, as measured by its barometric pressure.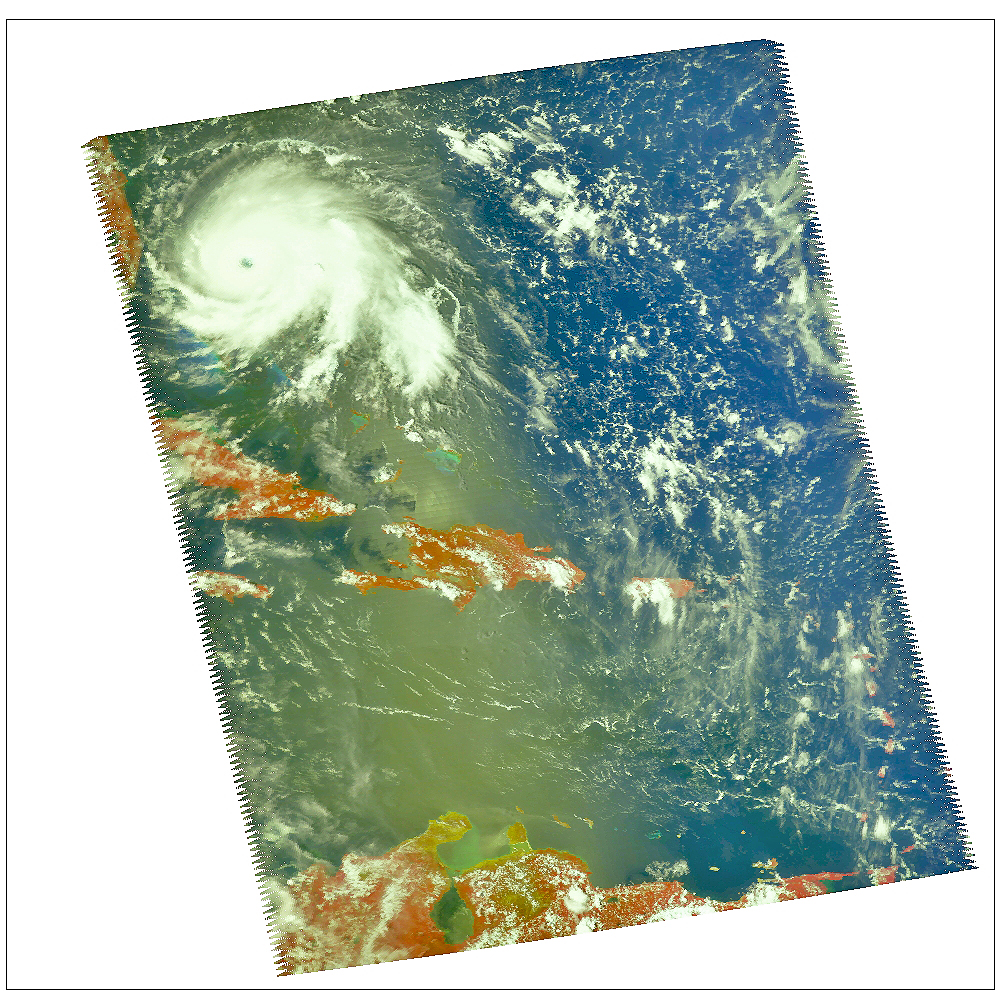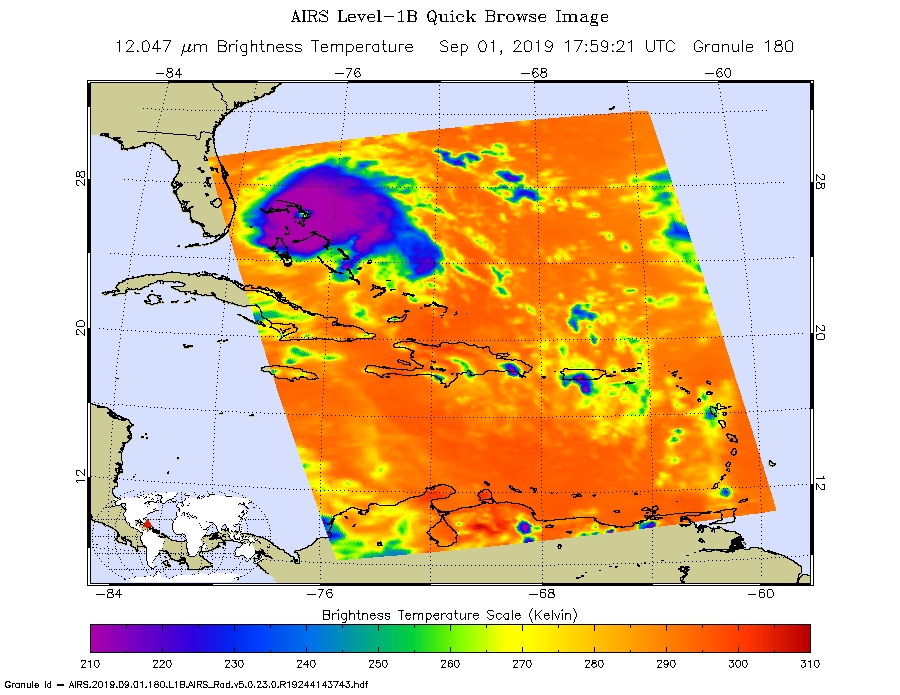 Two weeks later the remnants of Tropical Storm Imelda swamped parts of Texas under more than 40 inches (102 centimeters) of rain, enough to make it the fifth wettest recorded tropical cyclone to strike the lower 48 states. Fueled by copious moisture from a warm Gulf of Mexico, the slow-moving Imelda's torrential rains and flooding wreaked havoc over a wide region.
Then in late September, Hurricane Lorenzo became the most northerly and easterly Category 5 storm on record in the Atlantic, even affecting the British Isles as an extratropical cyclone.
Earth's atmosphere and oceans have warmed significantly in recent decades. A warming ocean creates a perfect cauldron for brewing tempests. Hurricanes are fueled by heat in the top layers of the ocean and require sea surface temperatures (SSTs) greater than 79 degrees Fahrenheit (26 degrees Celsius) to form and thrive.
Since 1995 there have been 17 above-normal Atlantic hurricane seasons, as measured by NOAA's Accumulated Cyclone Energy (ACE) Index. ACE calculates the intensity of a hurricane season by combining the number, wind speed and duration of each tropical cyclone. That's the largest stretch of above-normal seasons on record.
So while there aren't necessarily more Atlantic hurricanes than before, those that form appear to be getting stronger, with more Category 4 and 5 events.
NASA Research Points to an Increase in Extreme Storms Over Earth's Tropical Oceans
What does NASA research have to say about extreme storms? One NASA study from late 2018 supports the notion that global warming is causing the number of extreme storms to increase, at least over Earth's tropical oceans (between 30 degrees North and South of the equator).
A team led by JPL's Hartmut Aumann, AIRS project scientist from 1993 to 2012, analyzed 15 years of AIRS data, looking for correlations between average SSTs and the formation of extreme storms. They defined extreme storms as those producing at least 0.12 inches (3 millimeters) of rain per hour over a certain-sized area. They found that extreme storms formed when SSTs were hotter than 82 degrees Fahrenheit (28 degrees Celsius). The team also saw that for every 1.8 degrees Fahrenheit (1 degree Celsius) that SST increased, the number of extreme storms went up by about 21 percent. Based on current climate model projections, the researchers concluded that extreme storms may increase 60 percent by the year 2100.
Thanks to weather satellites, scientists have identified possible correlations between the extremely cold clouds seen in thermal infrared satellite images (called deep convective clouds) and extreme storms observed on the ground under certain conditions, especially over the tropical oceans. When precipitation from these clouds hits the top of Earth's lowest atmospheric layer, the troposphere, it produces torrential rain and hail.
AIRS can't measure precipitation directly from space, but it can measure the temperature of clouds with extraordinary accuracy and stability. Its data can also be correlated with other climate variables such as SSTs, for which scientists maintain long data records.
To determine the number of extreme storms, Aumann's team plotted the number of deep convective clouds each day against measurements of sea surface temperature. They found that the number of these clouds correlated with increases in sea surface temperature.
The results of this study reflect a long line of AIRS research and three previously published papers. The researchers say large uncertainties and speculations remain regarding how extreme storms may change under future climate scenarios, including the possibility that a warming climate may result in fewer but more intense storms. But the results of this study point to an intriguing direction for further research.
What Lies Ahead?
Aumann is confident future studies will reveal additional insights into how severe storms detected as individual deep convective clouds coalesce to form tropical storms and hurricanes. He notes that if you look at these clouds over the global ocean, they frequently occur in clusters.
"AIRS sees hurricanes as hundreds of these clusters," he said. "For example, it saw Hurricane Dorian as a cluster of about 150 deep convective clouds, while Hurricane Katrina contained about 500. If you look at a weather satellite image, you'll see the severe storms that make up a hurricane are not actually contiguous. In fact, they're uncannily similar to the stars within the spiral arms of a galaxy. It's one severe thunderstorm after another, each dumping a quantity of rain on the ground.
"AIRS has 2,400 different frequency channels, so it's a very rich data set," he said. "In fact, there's so much data, our computer capabilities aren't able to explore most of it. We just need to ask the right questions."