Introduction to Earth's Dynamically Changing Climate
Read this interview with NASA's Dr. Gavin Schmidt, who answers five of the most common questions about climate change that he has encountered. As you watch, listen for answers to questions that you or your students still have about climate change. Take note of how Dr. Schmidt refers to "averages" and "decades-long trends" while referencing data as the basis for his and his colleagues' assumptions.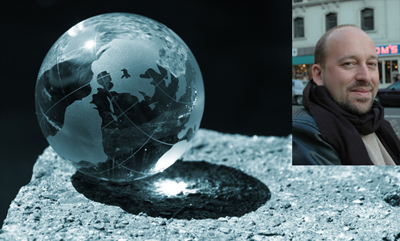 If you still have some unanswered questions about climate change there are several global climate change lessons from PBS and NASA that you can explore to learn more about the data collected by scientists that are driving predictions-and stimulating controversies-in this very complex science.
You may also wish to explore the NASA's Global Climate Change website for the answers to many questions and issues about climate change.
Online Professional
Development

PBS TeacherLine, the premier provider of online professional development services for PreK-12 educators, has the goal of making professional development accessible, affordable and engaging for teachers. Our hope is that our courses can help inspire and guide STEM learning at every age and in every discipline.
"PBS TeacherLine not only offers me current, researched information, but the lessons are immediately usable, and transferable into my own classroom."
- Elementary School Teacher, Albuquerque, NM
For more, visit www.pbs.org/teacherline


What Does the Ocean Have to Do with the Weather Report?
Ignite curiosity in global climate using the NASA resource "Earth as a System" offered on PBS LearningMedia. Use this video to examine the movement of earth's global systems; discuss factors that might influence these systems - like El Nino; and consider how a change in one system might affect the others.
Dive deep into climate-related content on PBS LearningMedia - a free, web-based service for educators featuring dynamic multimedia resources from PBS, WGBH and other public media contributors. Visit pbslearningmedia.org