Blog
| January 14, 2010, 16:00 PST
Pick of the pics
Bombetoka Bay, Madagascar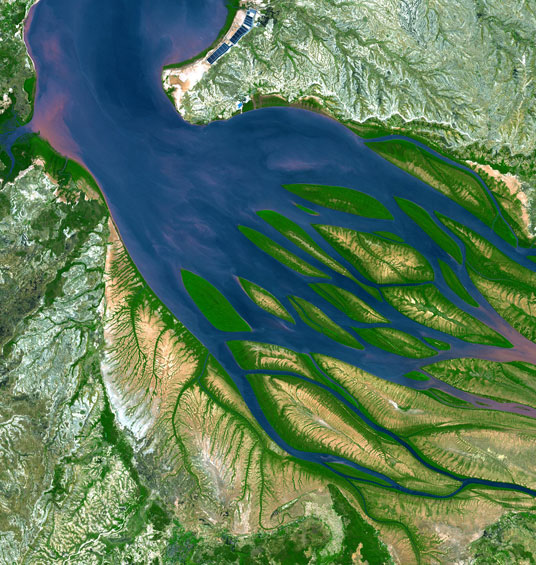 This image of Bombetoka Bay in northwestern Madagascar was taken in August 2000 by NASA's Advanced Spaceborne Thermal Emission and Reflection Radiometer (ASTER) instrument. Bombetoka Bay is an inlet of the Mozambique Channel, which separates Madagascar from Africa to the west. In the picture, water is sapphire and tinged with pink where sediment is particularly thick. Dense vegetation can be seen in deep green.
Just downstream is the second largest port of Madagascar — the town of Mahajanga — a road terminus and trade center that exports among other things sugar, coffee, spices, timber and vanilla. The surrounding area contains extensive coffee plantations.
---
Please keep your comments civil, in proper English, and up to around 70 words. Thank you.