Blog
| June 11, 2014, 16:23 PDT
Excited about OCO-2? Are you kidding?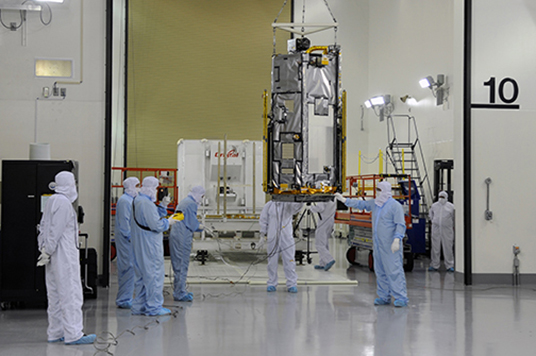 Ask any of the teams of scientists, project engineers, system engineers, technicians or support crew preparing for NASA's Orbiting Carbon Observatory-2 (OCO-2) launch scheduled for July 1 if they're excited. The answer will be something like "we're too busy to get excited yet."
I feel the same way. The launch is weeks away, and at JPL we are busy, busy, busy. There's so much to do before the launch to make sure all systems are go; that both the spacecraft and the rocket are okay.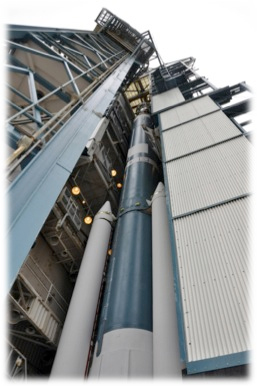 Right now the spacecraft is at Vandenberg Air Force Base inside the Astrotech building, where the spacecraft hardware is being processed. What that means is that before OCO-2 goes into the Delta II rocket that will take it into orbit, it must go through a series of final tests and inspections—a chance to have human hands or eyes on it before it is put atop the rocket and blasts off into space. The "remove-before-flight" plugs are getting removed and the "install-before-flight" plugs are getting installed. The special spacecraft fuel needed to maneuver the spacecraft as it turns and twists toward Earth is being added.
The network connectivity and data flow from the spacecraft to the mission operations center, the ground network antennas and the operational readiness tests, including mission simulations where technicians and engineers simulate early operations and operation contingency, are performed. Finally, there is a last-minute closeout inspection.
If all goes as planned, the observatory will go onto the rocket at the end of this week.
Oh, and I lied earlier. I actually am excited. I hope you are, too.
Find out more about the Orbiting Carbon Observatory-2 (OCO-2) science, spacecraft and instrument.
As always, I appreciate your comments.
Laura
OCO-2 is part of NASA's Earth Right Now campaign, a series of five Earth science missions that will be launched into space in the same year, opening new and improved remote eyes to monitor our changing planet.
---
Please keep your comments civil, in proper English, and up to around 70 words. Thank you.